I'm craving frosty smoothie bowls right now.
If you've ever had one, you know they're so much more delicious and satisfying than a smoothie. They're cold and thick like ice cream, and topped with contrasting textures and flavors. Pretty colors are also key. A good smoothie bowl should look and taste like you're on a tropical beach vacation even when you're not.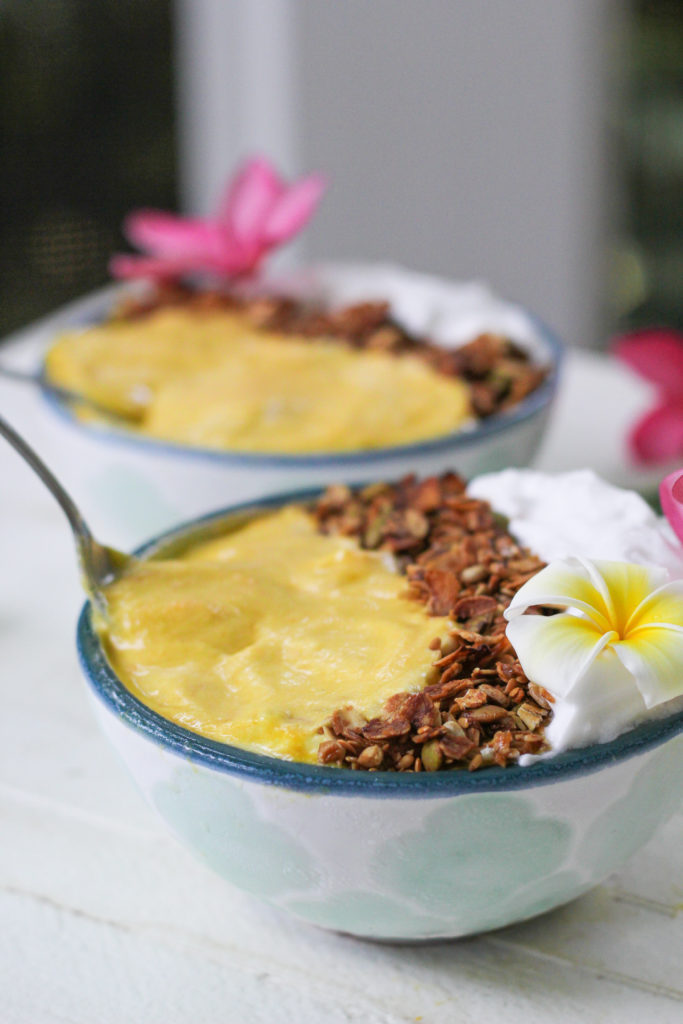 They take more work than a smoothie, but they're exponentially worth it. You just have to plan ahead. Some ingredients need to be frozen. In addition to the prep work, you really need a high-powered blender or food processor. A regular blender is fine for a smoothie, but it just doesn't have enough power to blend frozen fruit into a thick, sorbet-like texture you can eat with a spoon. You have to add too much liquid to facilitate the blending. If you don't have a high-powered blender, opt for a food processor instead.
My friend Coley owns Soulberri, a beachside smoothie shop housed in a re-purposed shipping container in Brigantine, New Jersey. They specialize in Soul Bowls, these big, beautiful smoothie bowls I swoon over on Instagram all summer long. Over the past few years she's given me tips on creating my own. The biggest was convincing me the Vitamix blender with a tamper tool is worth it. Now I have an official reference, her new cookbook, The Art of the Smoothie Bowl, which I keep right next to my Vitamix.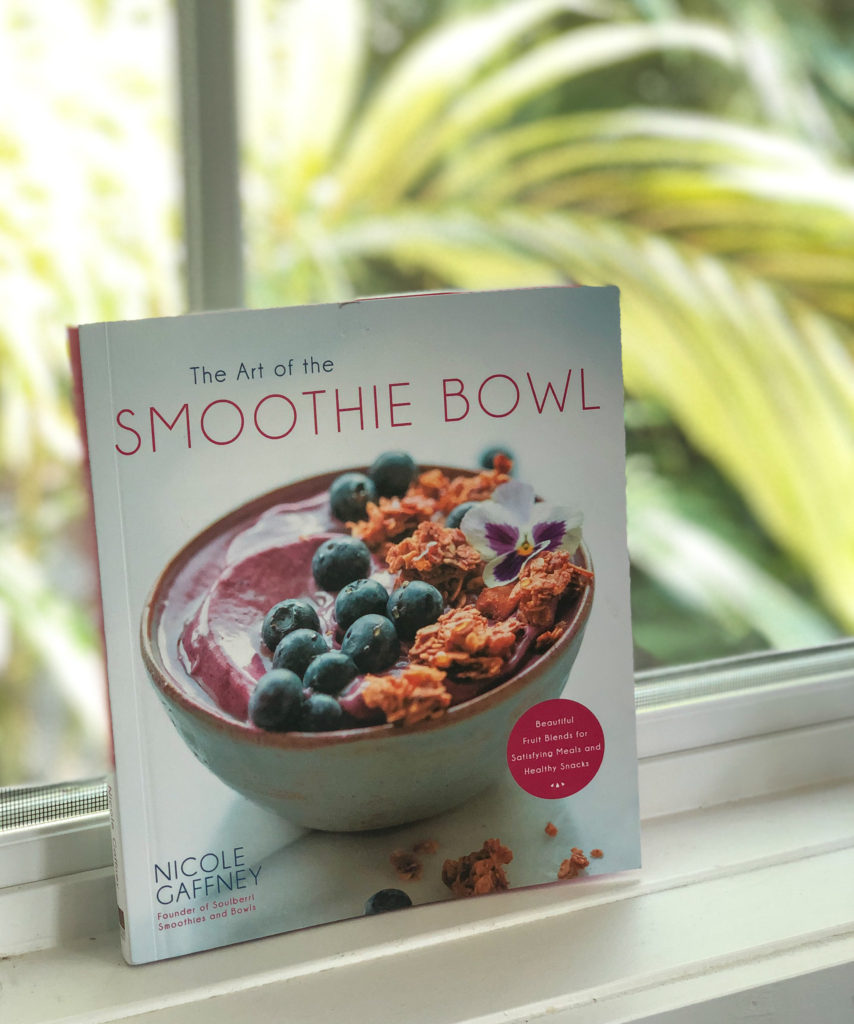 Coley's a trained chef, Food Network star, food writer, and flavor genius. Her cookbook has all the classic smoothie bowls, like açaí, but you'll also find intriguing combos only she could dream up, like Jalapeño Honeydew Mint and Strawberry Lime Zucchini Basil. There's another I love called Mermaid Bubbles. I was tempted to share that one with you, but another has my name all over it.
A Key Lime Pie smoothie bowl. I've been known to eat actual key lime pie for breakfast. A healthy version is very much welcome in my life. Besides lots of fresh key lime juice and zest, it has avocado and coconut milk, which make it so smooth and creamy. It's topped with crunchy granola to mimic crust and fluffy dollops of whipped coconut cream.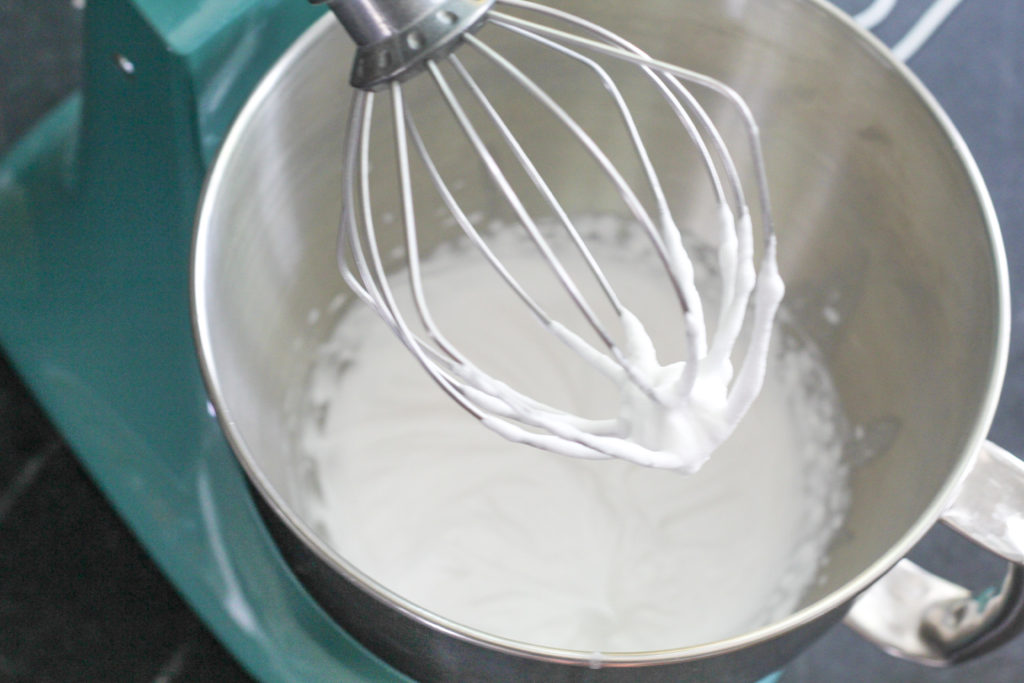 It's got all the elements of key lime pie and tastes so indulgent. I recently tried it with mango instead of banana, and it was so good I now have to tell everyone about it. The early-season Glenns and Nam Doc Mais were so outrageously sweet this year that I didn't have to add any extra sweetener in this bowl, even with all the extra key lime I squeezed in.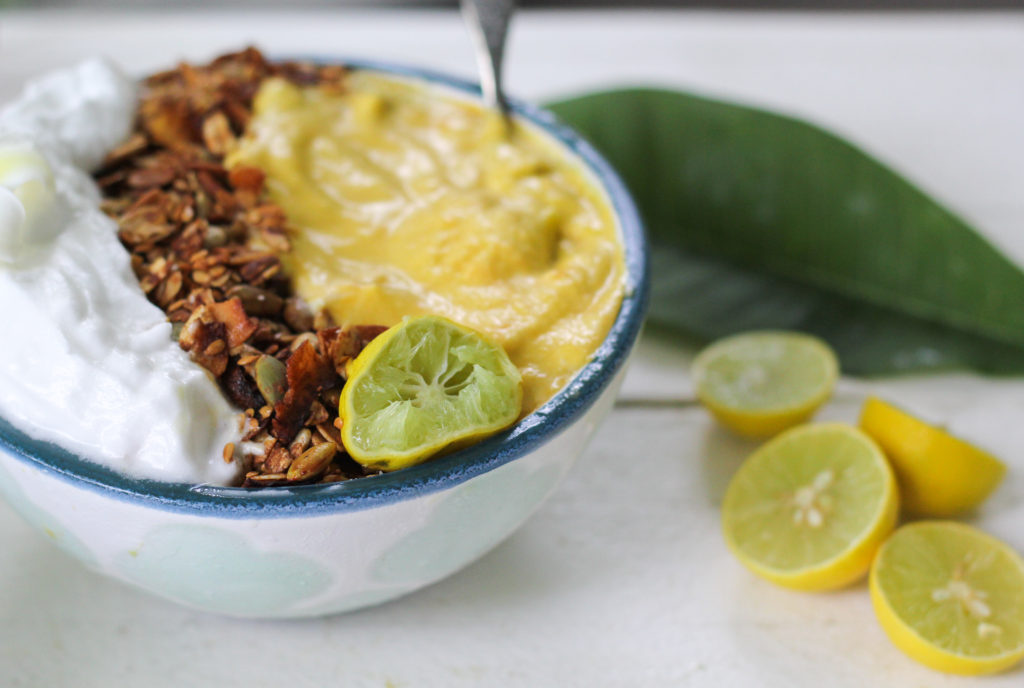 You'll love it!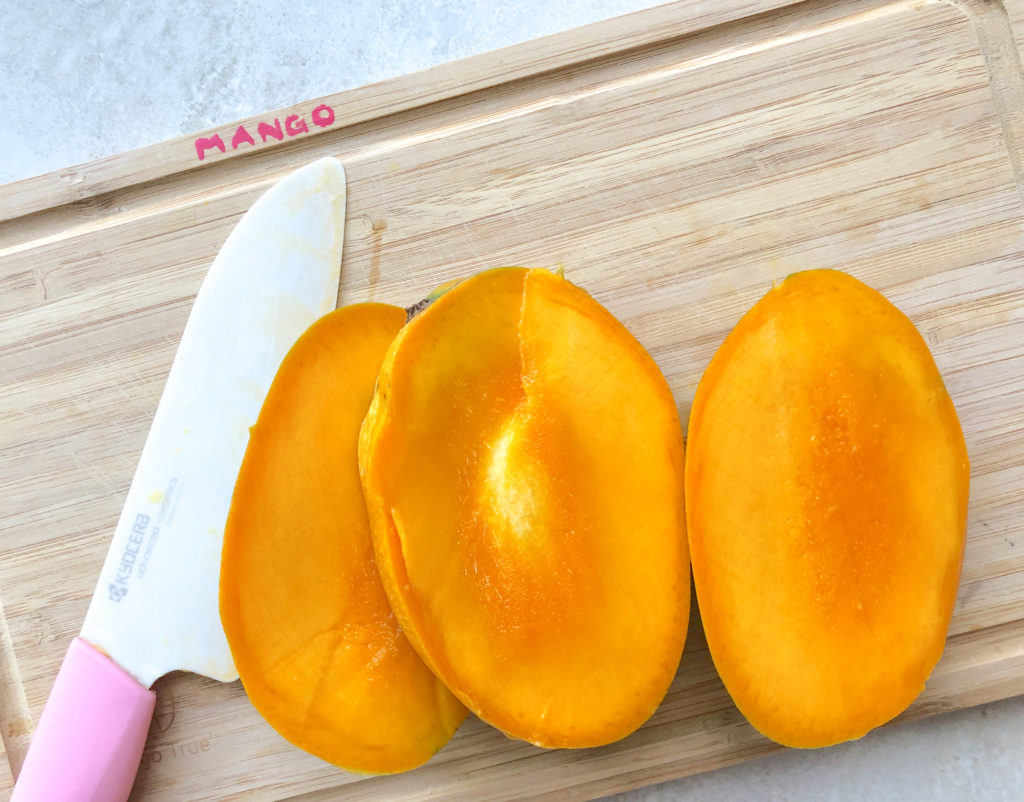 I caught some flak over this dedicated mango cutting board, but I've done stranger things for mangos. Every mango enthusiast should have one, because there is nothing worse than biting into a good mango only to taste garlic or onion from the cutting board. All you need is a new cutting board (ideally with a well to catch the juice) and some bright nail polish, and it will never happen again. The ceramic Kyocera knife is my favorite mango knife. I also always wear gloves when picking and slicing mangos, and you can read why here.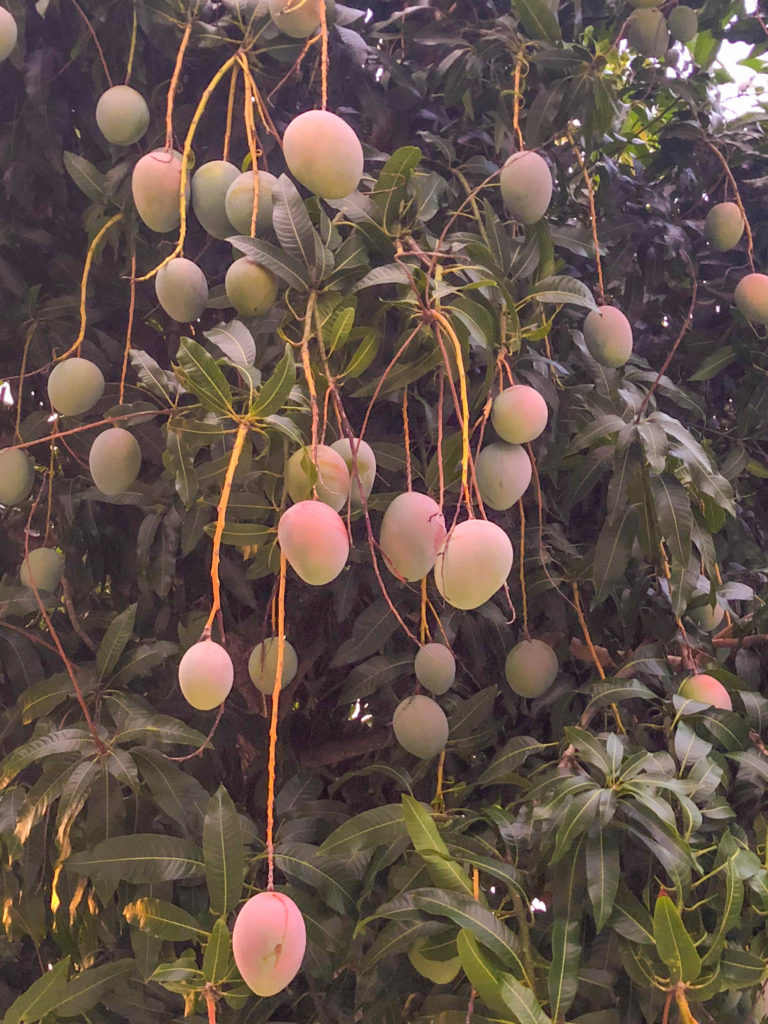 And one more note to my fellow mango enthusiasts: Pine Island MangoMania Tropical Fruit Fair is July 13 & 14.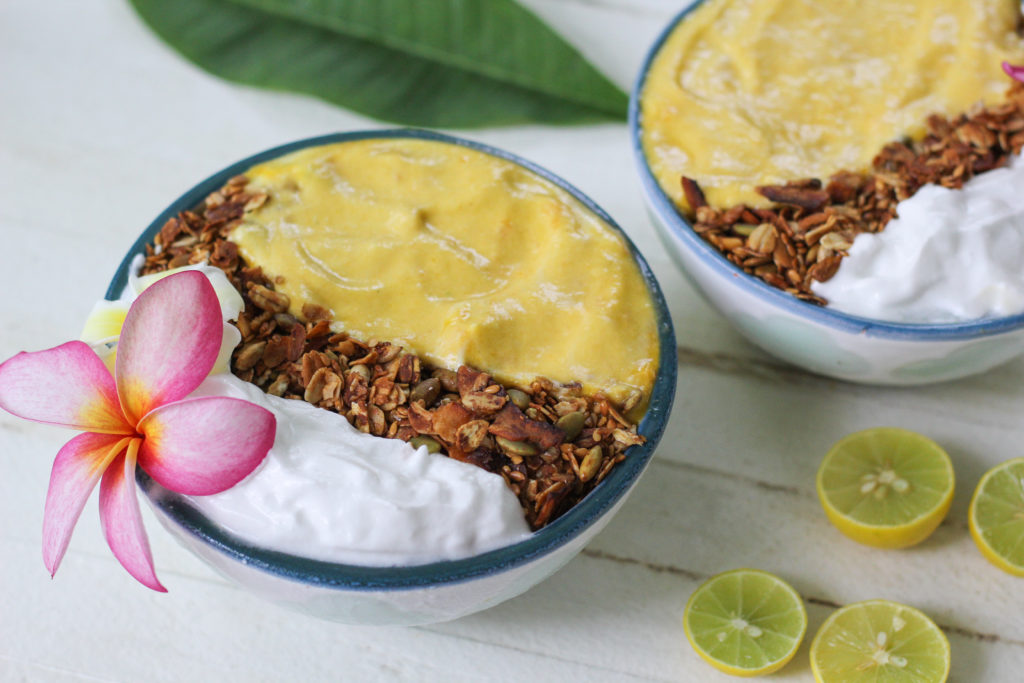 Happy mango season!
Mango Key Lime Pie Smoothie Bowl
Ingredients
2

tbsp

coconut milk

plus more as needed

2

tbsp

fresh key lime juice

1

tsp

key lime zest

4

coconut milk cubes*

2

cups

frozen mango chunks

1/4

avocado, peeled

2

tbsp

honey or agave

instructions follow

1/4

tsp

vanilla extract
Optional Toppings:
2

tbsp

coconut whipped cream

instructions follow

1/4

cup

granola

sliced fresh mango

key lime zest

key lime wedges
Instructions
Add the coconut milk, key lime juice, key lime zest, coconut milk ice cubes, frozen mango, avocado, honey or agave, and vanilla to a blender or food processor. Blend on high until the mixture is smooth and creamy (use a tamper tool with the blender if you have one). Stop, scrape down the bowl or jar every so often, and add a coconut milk a tablespoon at a time if necessary to achieve a thick, creamy consistency. Resist adding too much liquid. I say the thicker the better so it stays cold longer.

Transfer to a bowl. Sprinkle on some granola, a dollop or two of coconut whipped cream, fruit, zest, or lime wedges. Serve immediately.
Coconut Cubes
Pour coconut milk into an ice cube tray and freeze. Standard ice cubes are 1-ounce each.
Coconut Whipped Cream
1 can unsweetened, full-fat coconut milk

1/2 tsp vanilla extract

1 tbsp honey, agave, or maple syrup

pinch of salt

Refrigerate the coconut milk for at least 2 hours, or up to 12 but no more (chilling too long can make separate and lead to grainy texture). Without shaking the can, open it and scoop the thick layer of cream floating on top. Save what's left for later use in a smoothie or discard.

Add the cream to a medium bowl. Using an electric mixer, while until it becomes aerated and thick. Add remaining ingredients to taste.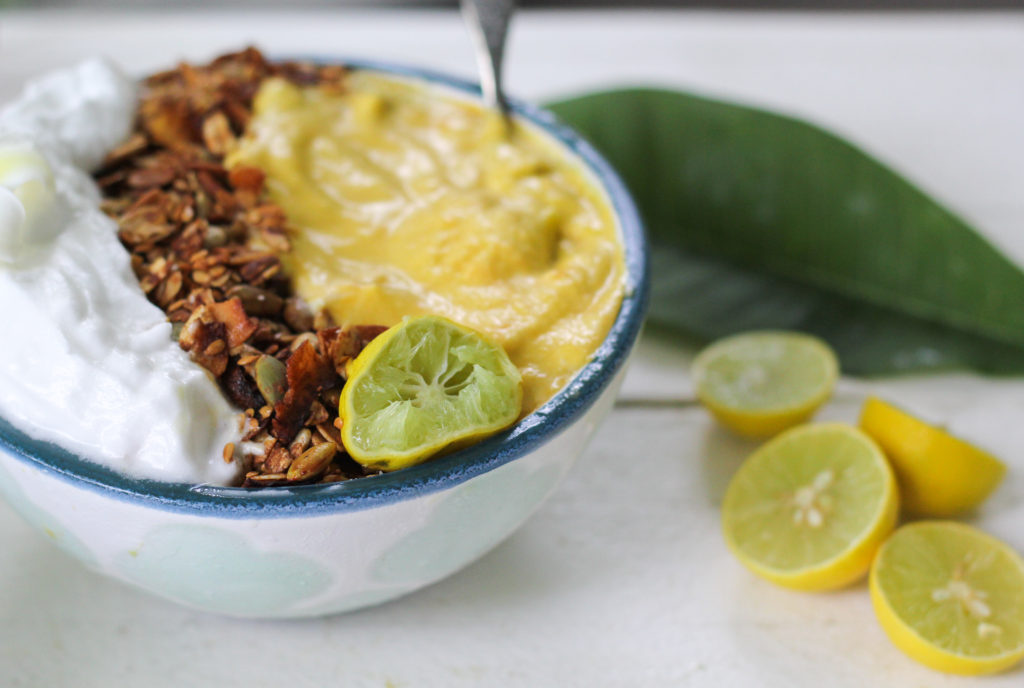 Never enough key lime.
Your comments always make me happy! I'll be reading them on my trip and responding when I can.