It's Florida homegrown cranberry sauce!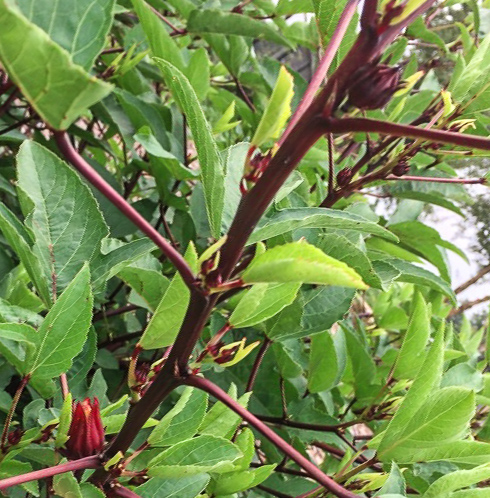 Roselle (Hibiscus sabdariffa) is also called Florida cranberry, red sorrel, or Jamaica sorrel. It's a relative of hibiscus and okra. It's a beautiful, edible addition to the garden. It was a common plant in Florida Cracker homesteads, and it seems to be making a comeback. The leaves are good in salads, but it's the little cups at the base of the flowers, called calyces, that everyone's really after. You can find fresh ones now at Florida farmer's markets. In Tampa, they're at Sanwa Farmer's Market on Hillsborough, which is the holy grail of produce around here.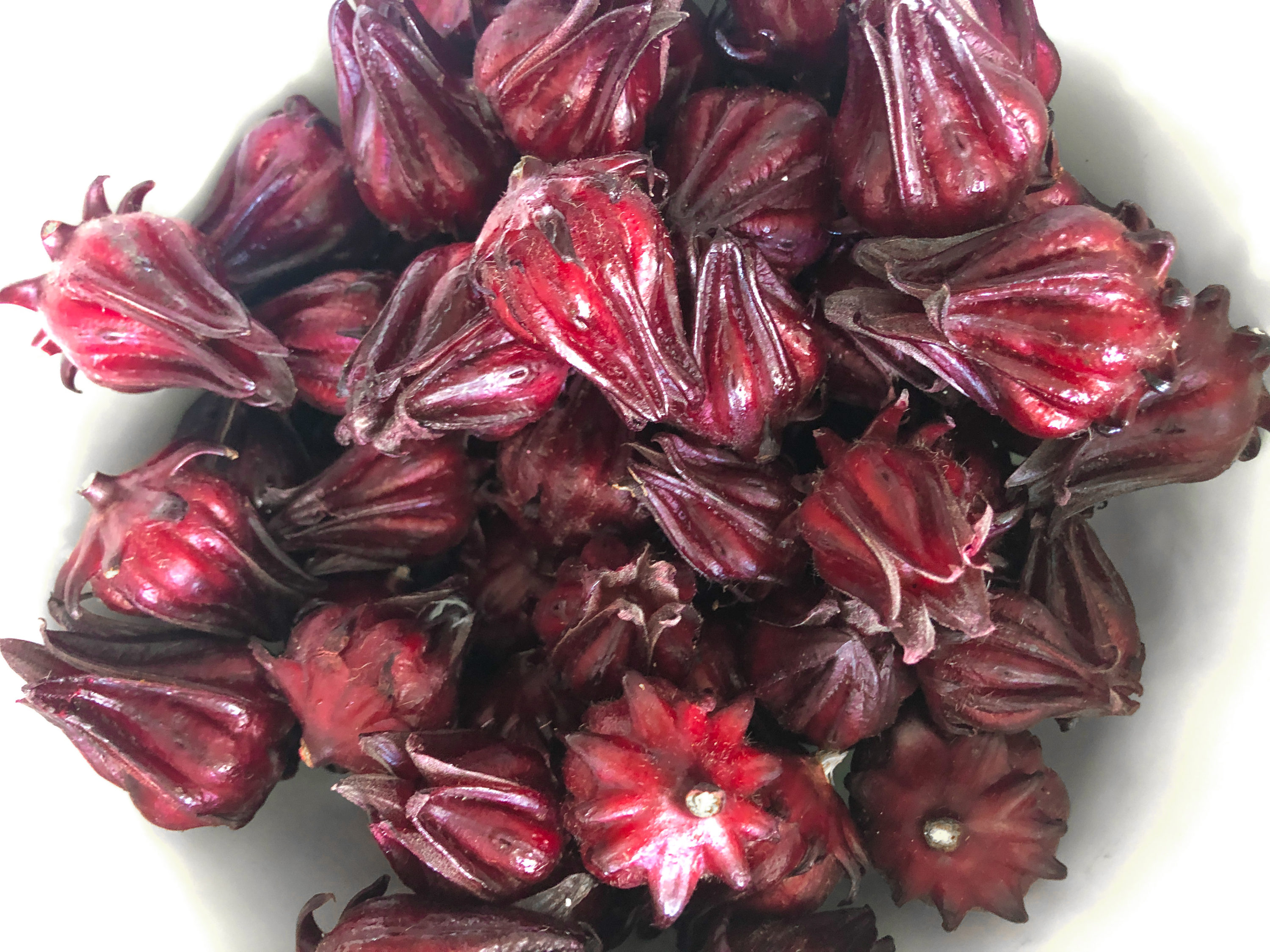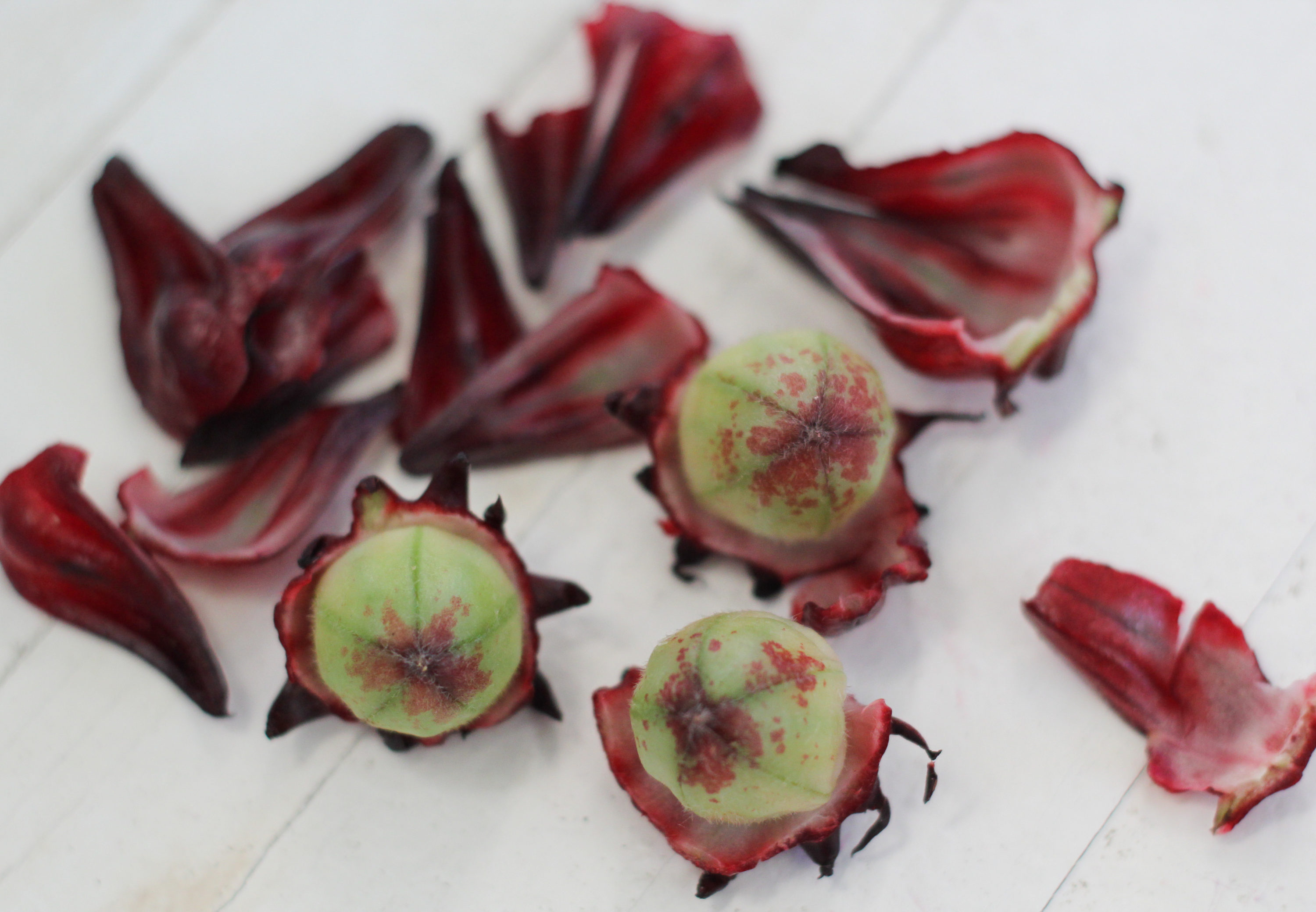 To use them, first you have to remove the little green ball in the center which contains the seeds. I know, it seems like we should eat that part. Although inside they look just like okra seeds, I've found zero redeeming qualities in the kitchen. Even after a long simmer, they're still rough and inedible. I now chuck them over the fence to the chickens and pig next door. Otherwise, compost or trash. (Update: I just learned you can roast them and make "coffee" out of them. hahaha nope.)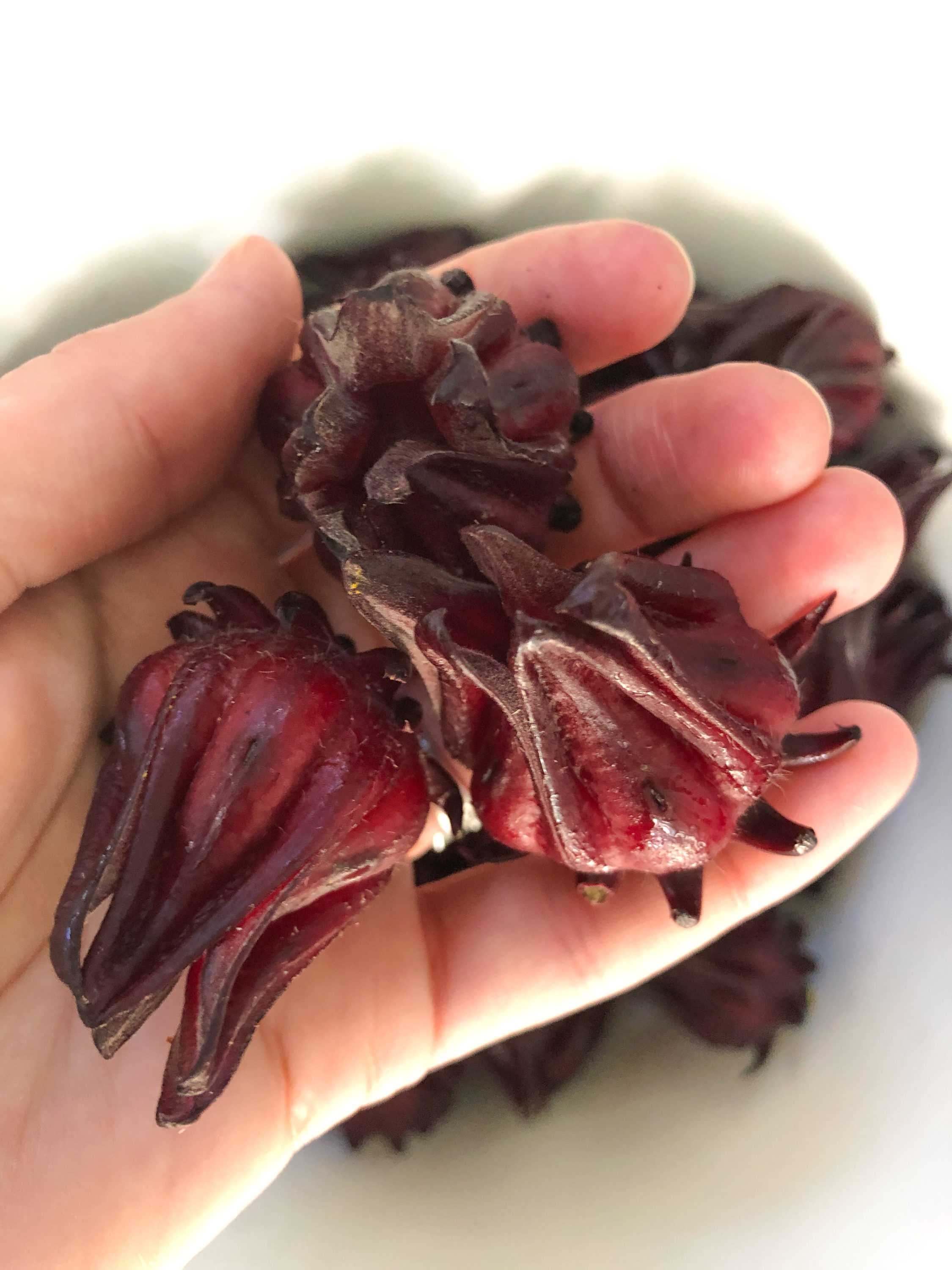 Once you pop out that seed pod, you've got a pile of flower calyces. They're a lovely shade of red and the tart taste is remarkably similar to cranberries (better I think). Give them a rough chop if you'd like to see the pretty shape, or finely chop to more closely resemble cranberries. Place them in a pot with sugar and orange juice and simmer and stir until they're super tender.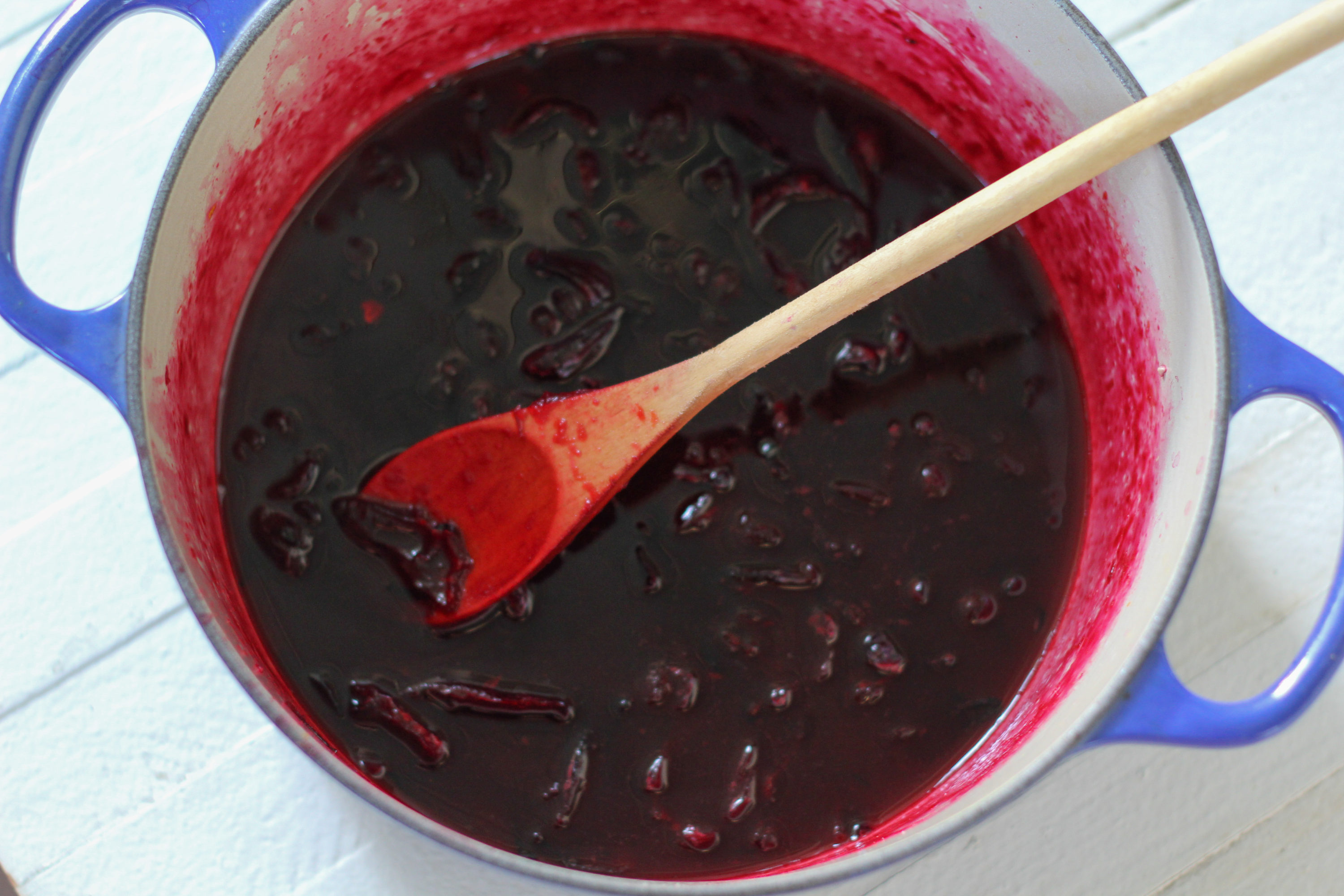 It's surprising how juicy the calyces are. You'll end up with a deep-dark red sauce with all the flavor of cranberry-orange relish without any actual cranberries. You can do a blind taste test just for fun.
Some of my family will be game for that. The rest will expect canned jellied cranberry sauce, which we'll serve right alongside it. I think Thanksgiving would be canceled if we didn't have it. I will slice it and put it on a glass plate, my job since I was knee-high to a grasshopper even though I've never been good at it. I hide the wonky slices underneath the few good ones. Don't tell.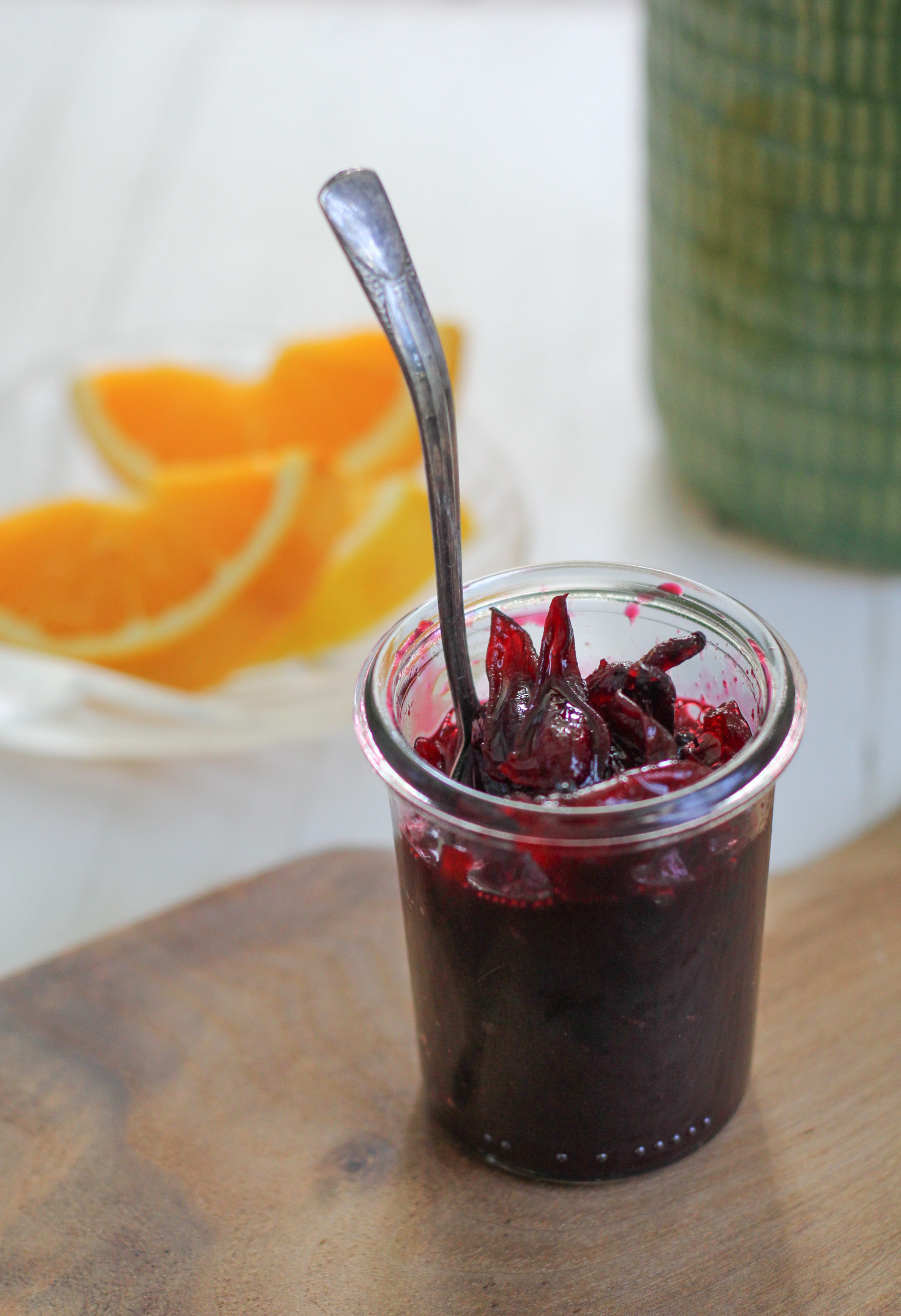 I'm going to pass on those jelly slices this year. This roselle & orange relish is where it's at.
I hope you find a way to add a little bit of Florida to your Thanksgiving table, and give thanks to all our state has to offer.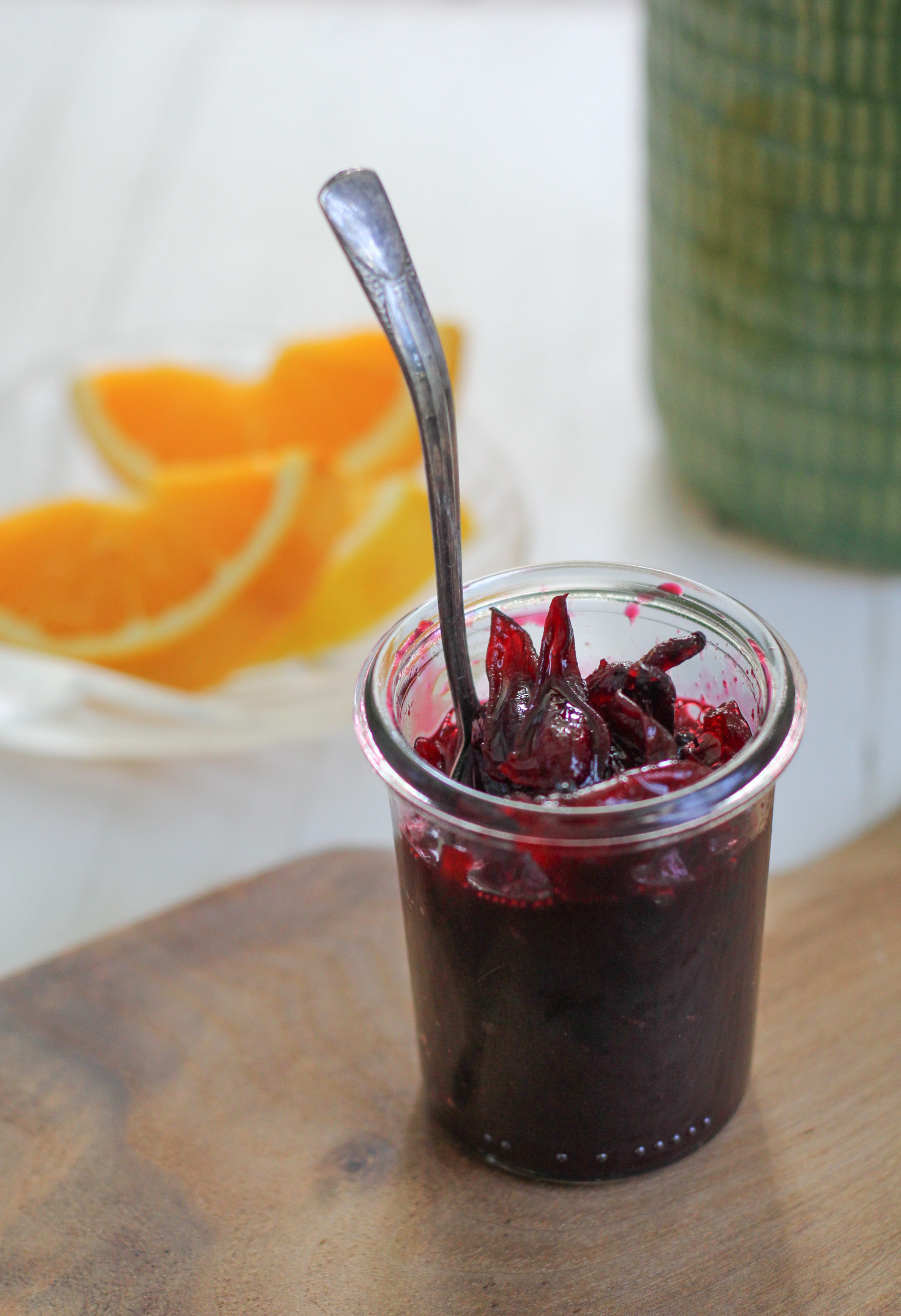 Roselle & Orange Relish
2019-11-19 16:25:06
Ingredients
5 cups chopped roselle calyces
juice and zest of 2 oranges
1-1 1/2 cups sugar
1 cup liquid (water or juice)
Instructions
Simmer all the ingredients in a Dutch oven until the roselle is tender, 20-30 minutes. Taste and sweeten as you like. Continue simmering until it reduces to the thickness you prefer. Transfer to a glass jar or dish and refrigerate until ready to serve.
Suwannee Rose https://www.suwanneerose.com/