I'm beachcombing every chance I get.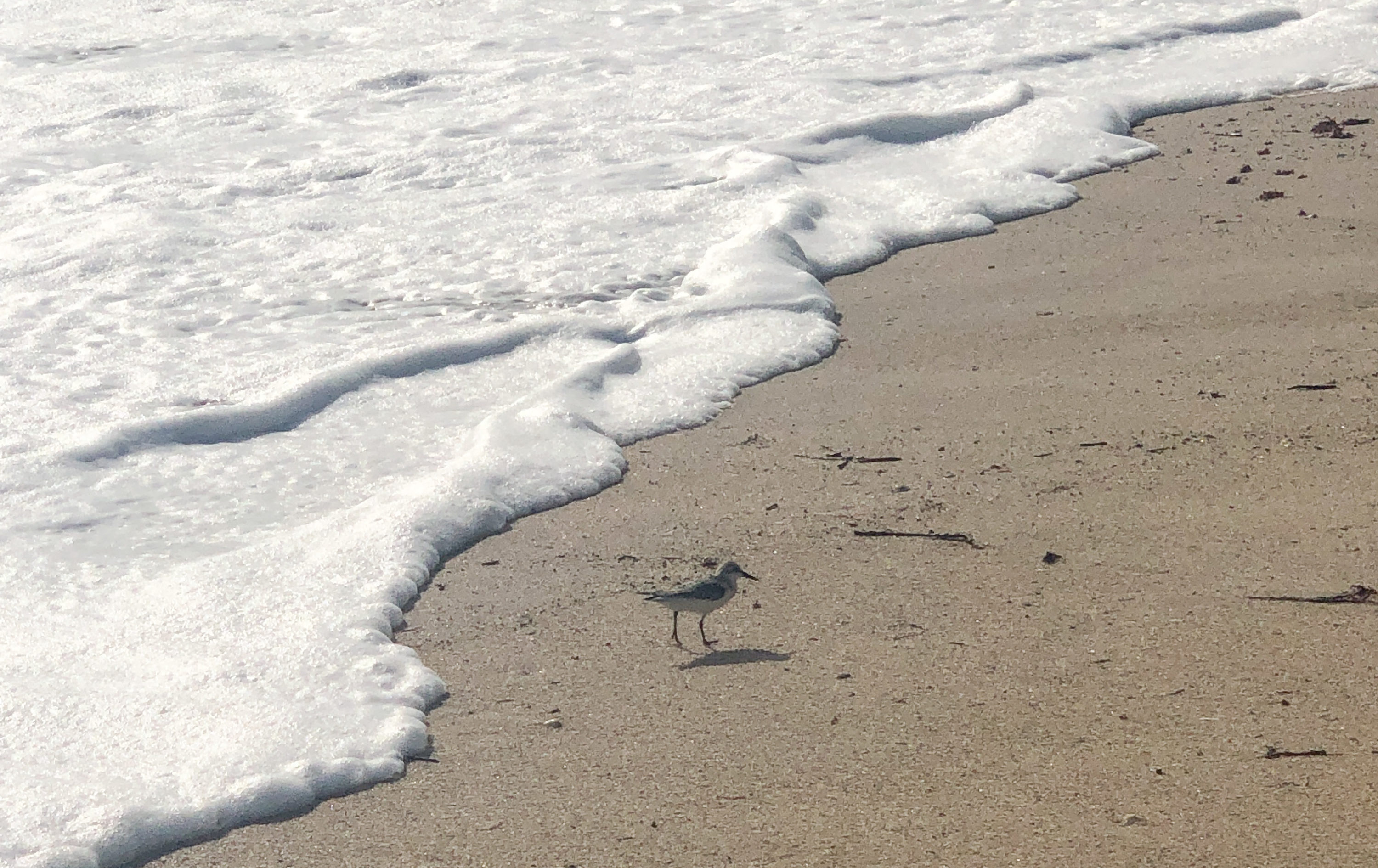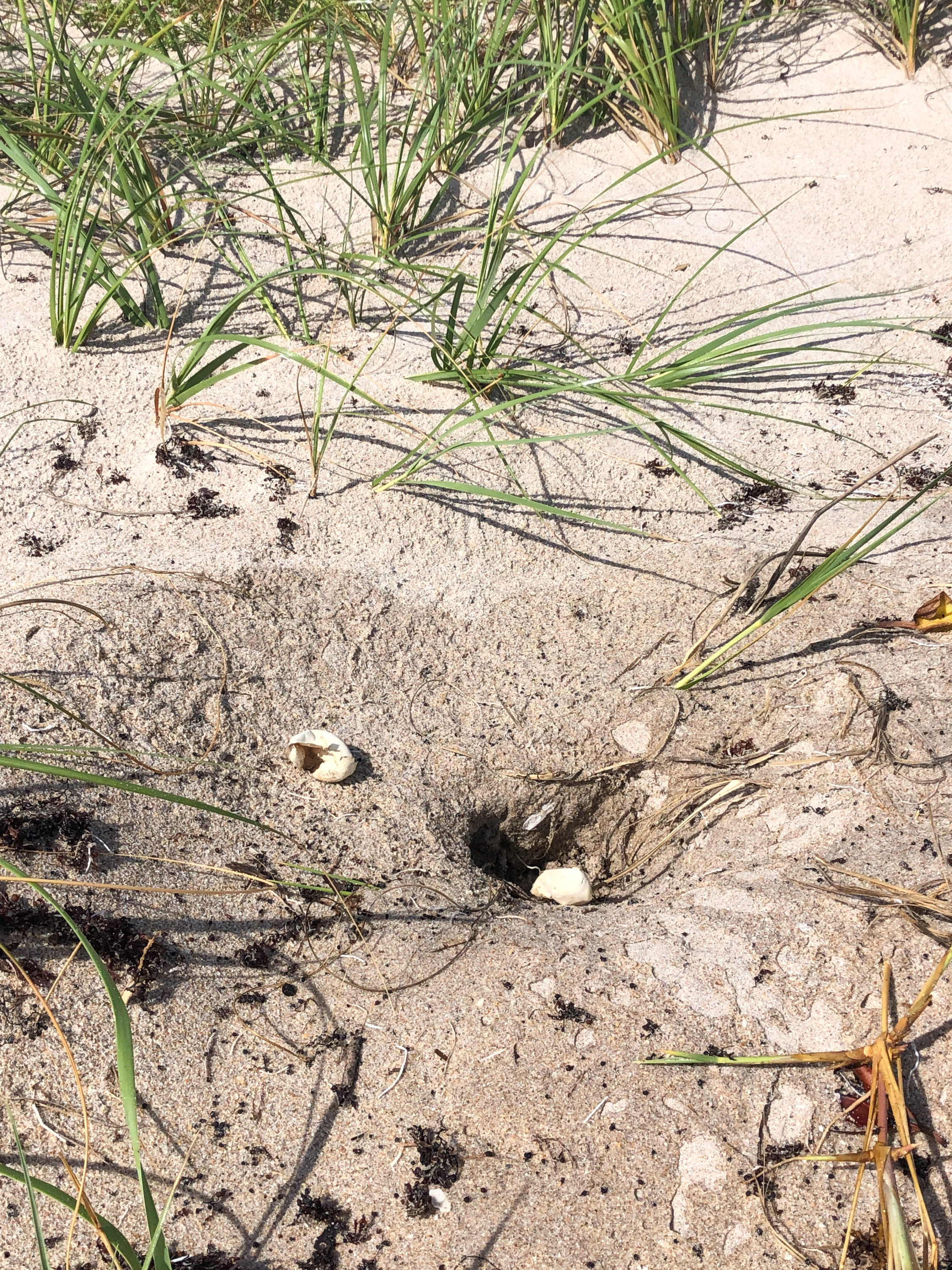 I saw lots of sea turtle eggs scattered around the beach.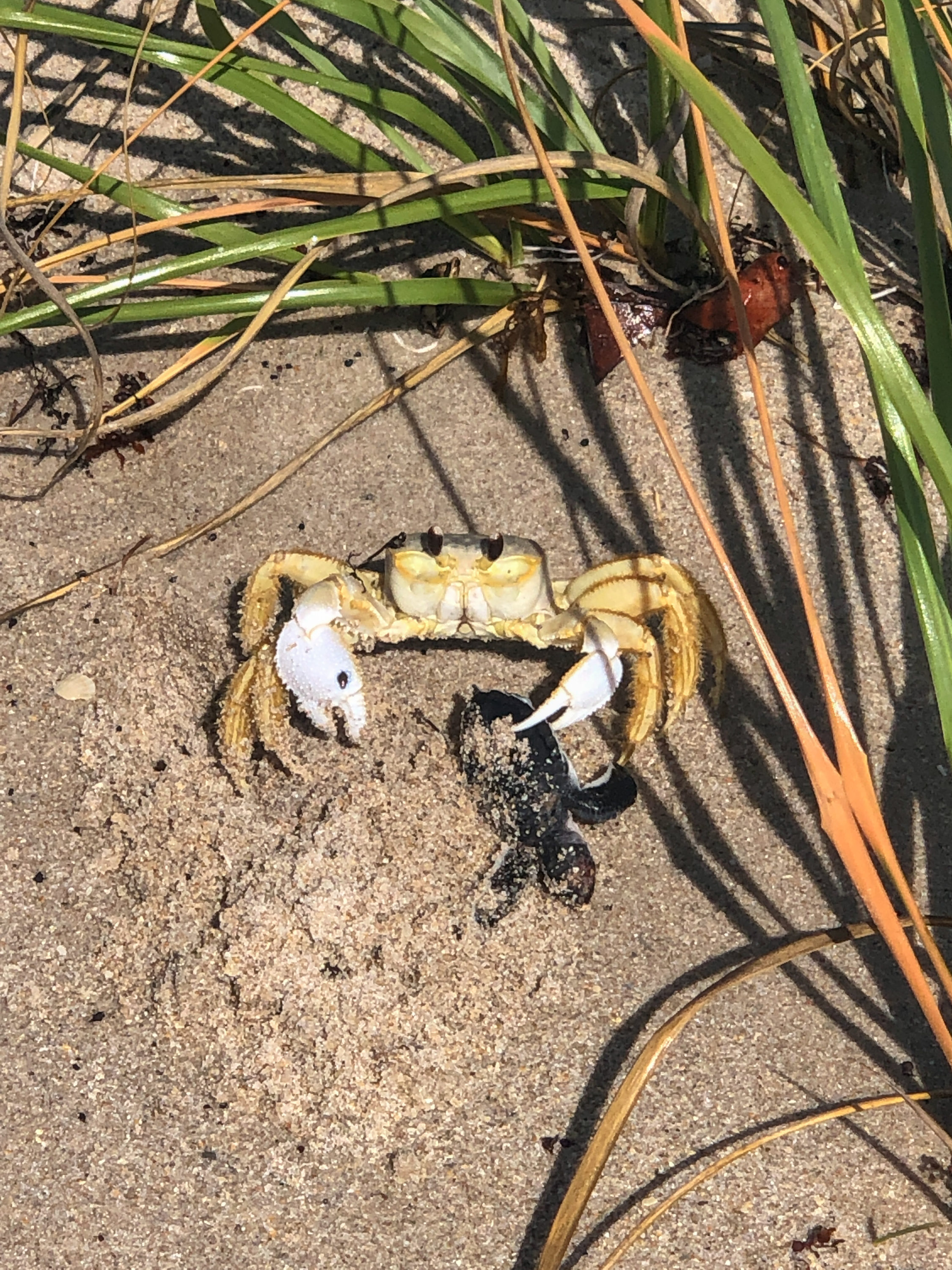 "Nature is not cruel, only pitilessly indifferent." – Richard Dawkins. I agree, but I'm still mad at the crab.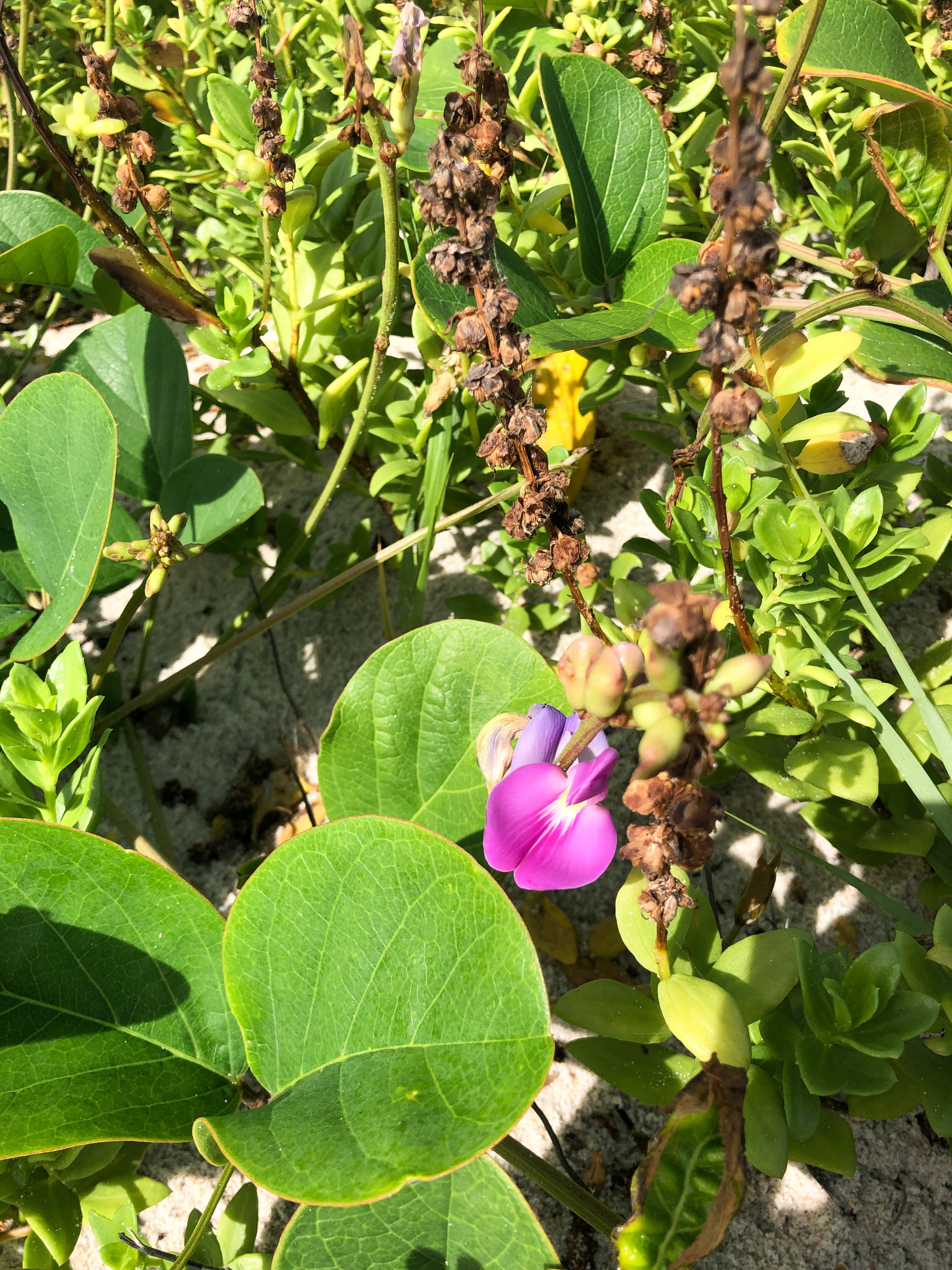 Beaked butterfly pea flower.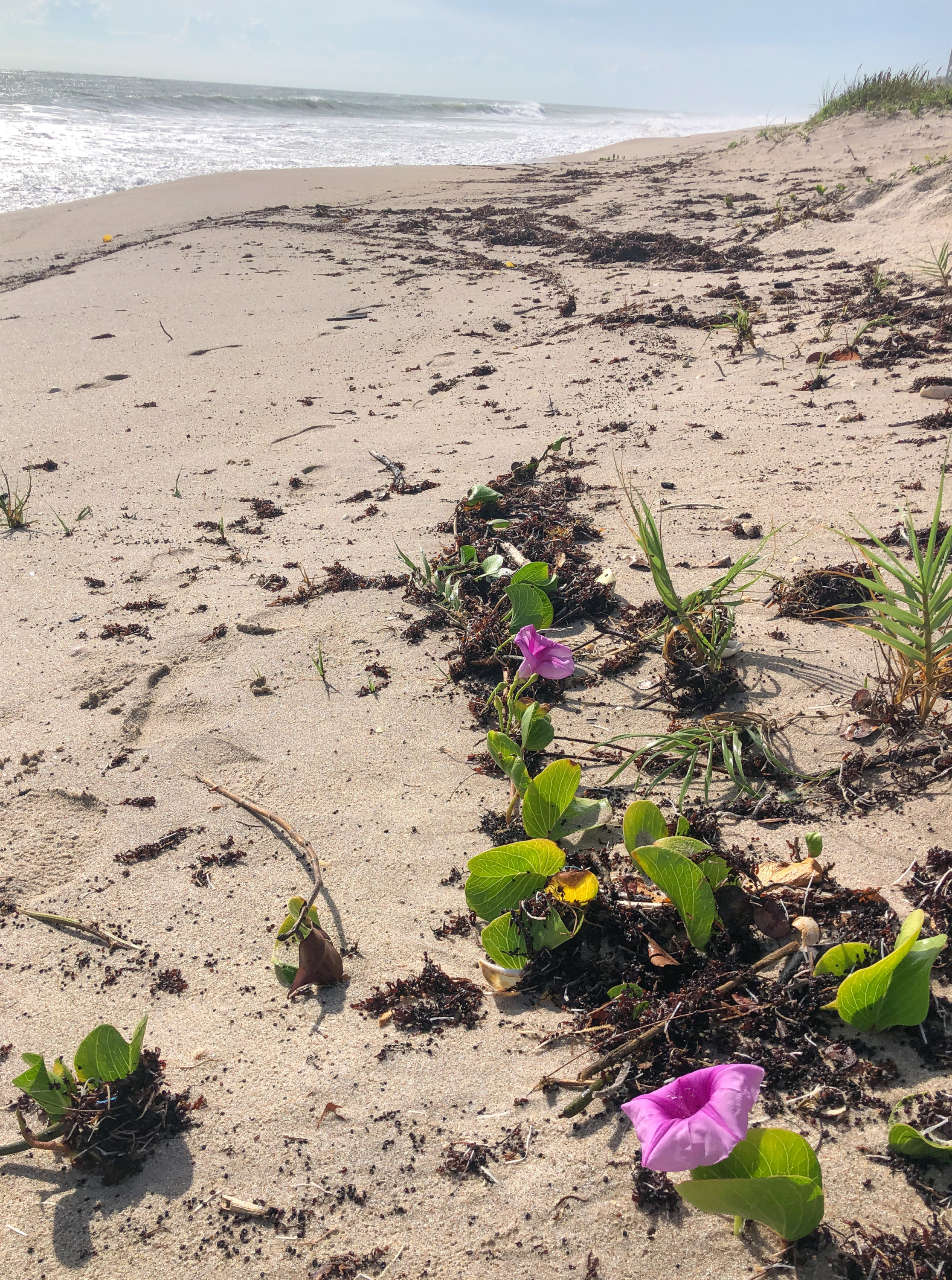 Railroad vine.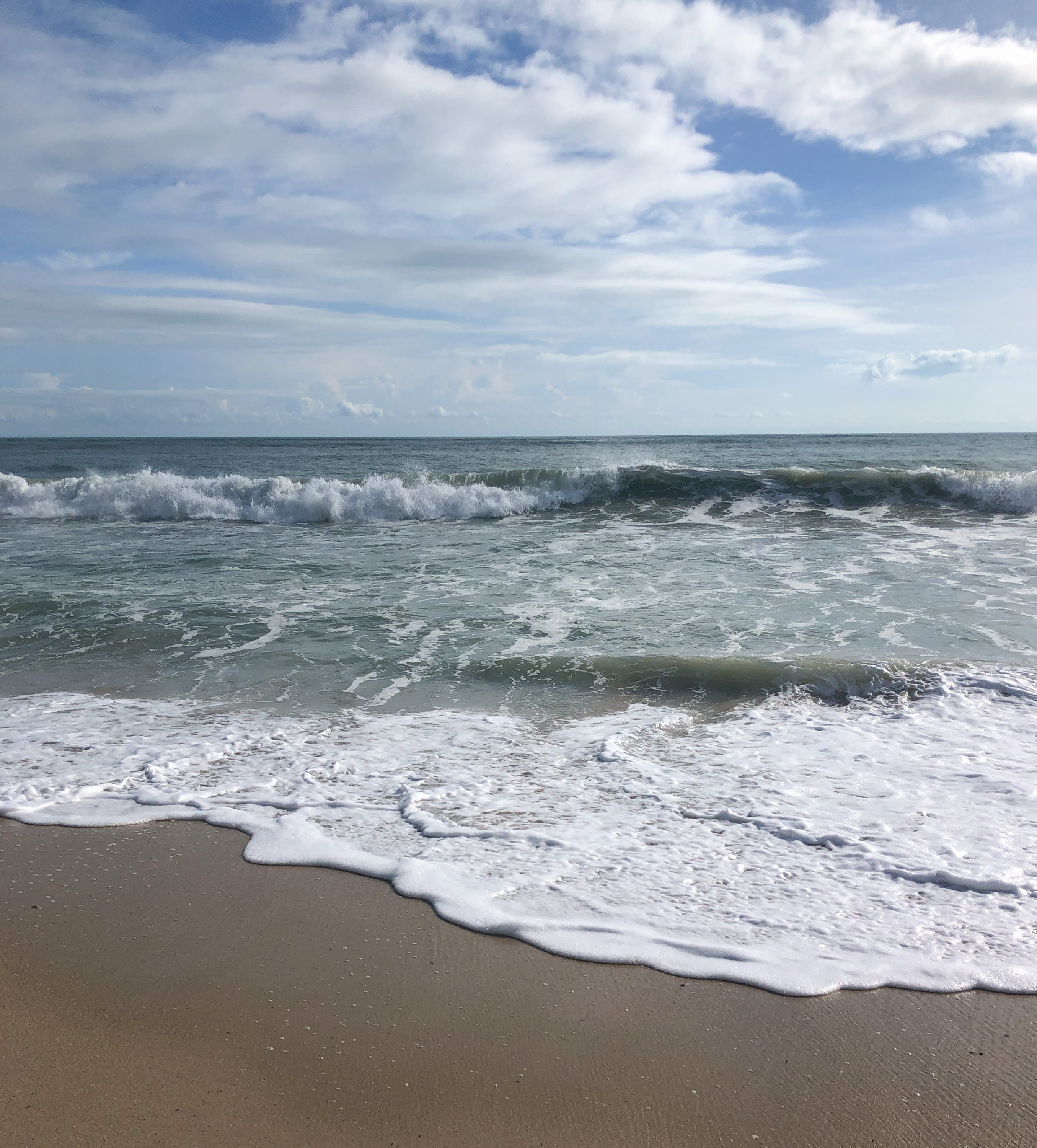 I walk the same beach, but it's never the same beach. Some days the tide is perfect for shells. Sometimes it's just right for catching sand fleas for bait. Other days the beach is scattered with all sorts of drift seeds or sea beans, which I love.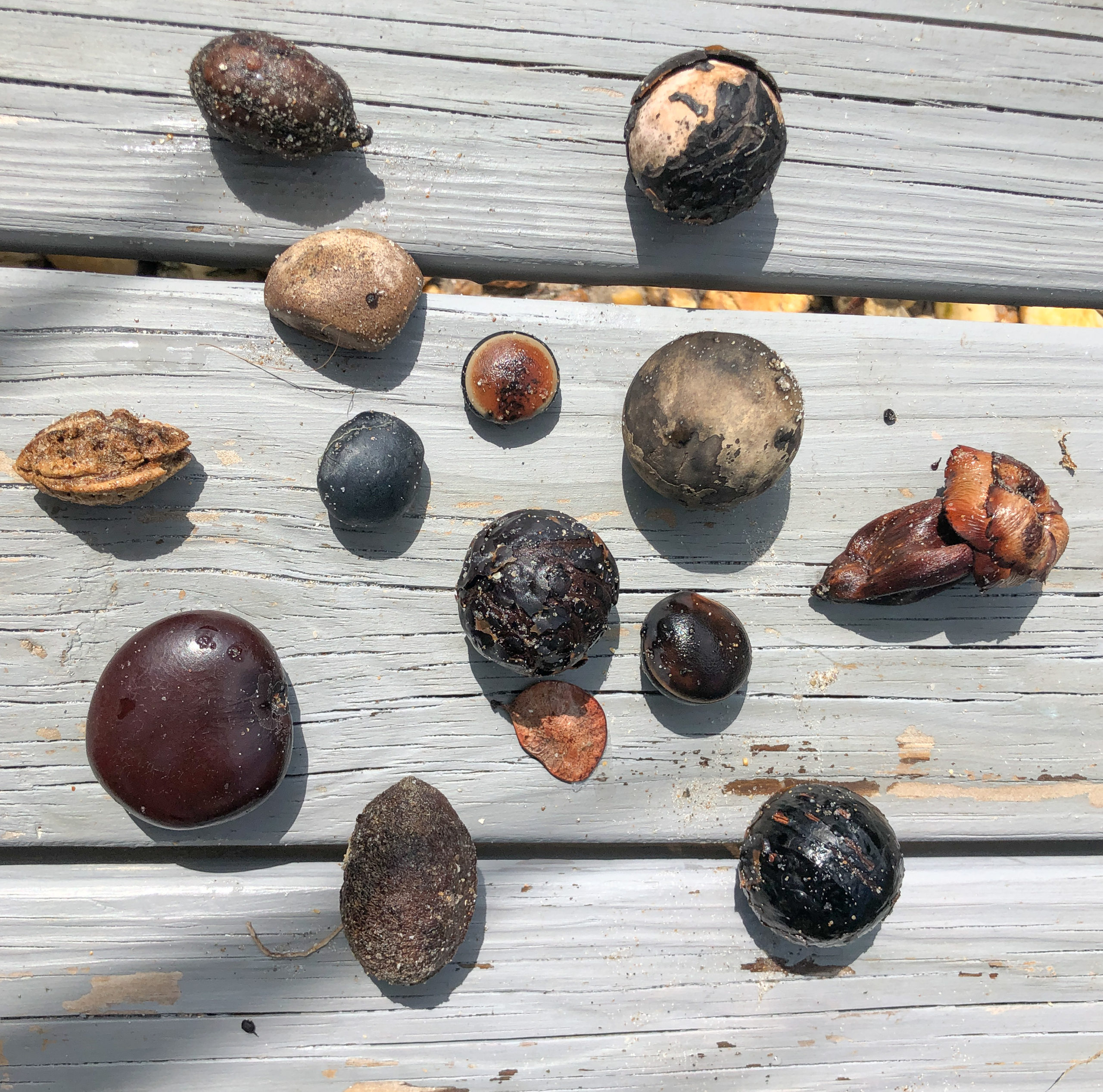 Working on identifying all the sea beans: the big smooth brown one on the left is a sea heart, hamburger beans are pretty obvious, tropical almonds look like peach pits, and the big round ones are sea coconuts or candlenuts.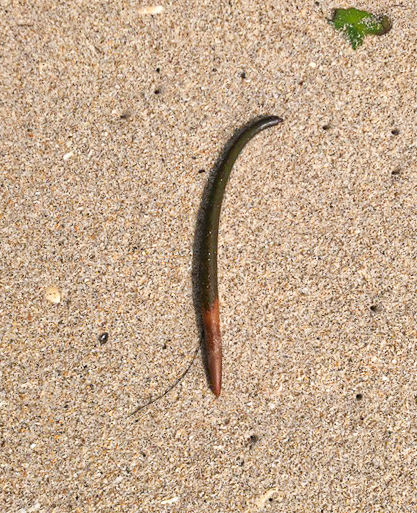 Red mangrove seeds. As kids these were "pencils" for writing messages in the sand.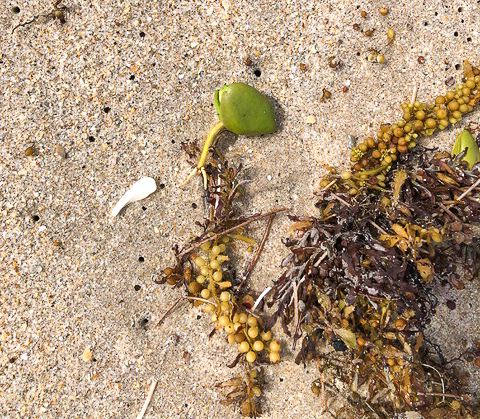 Black mangrove seed sprouting.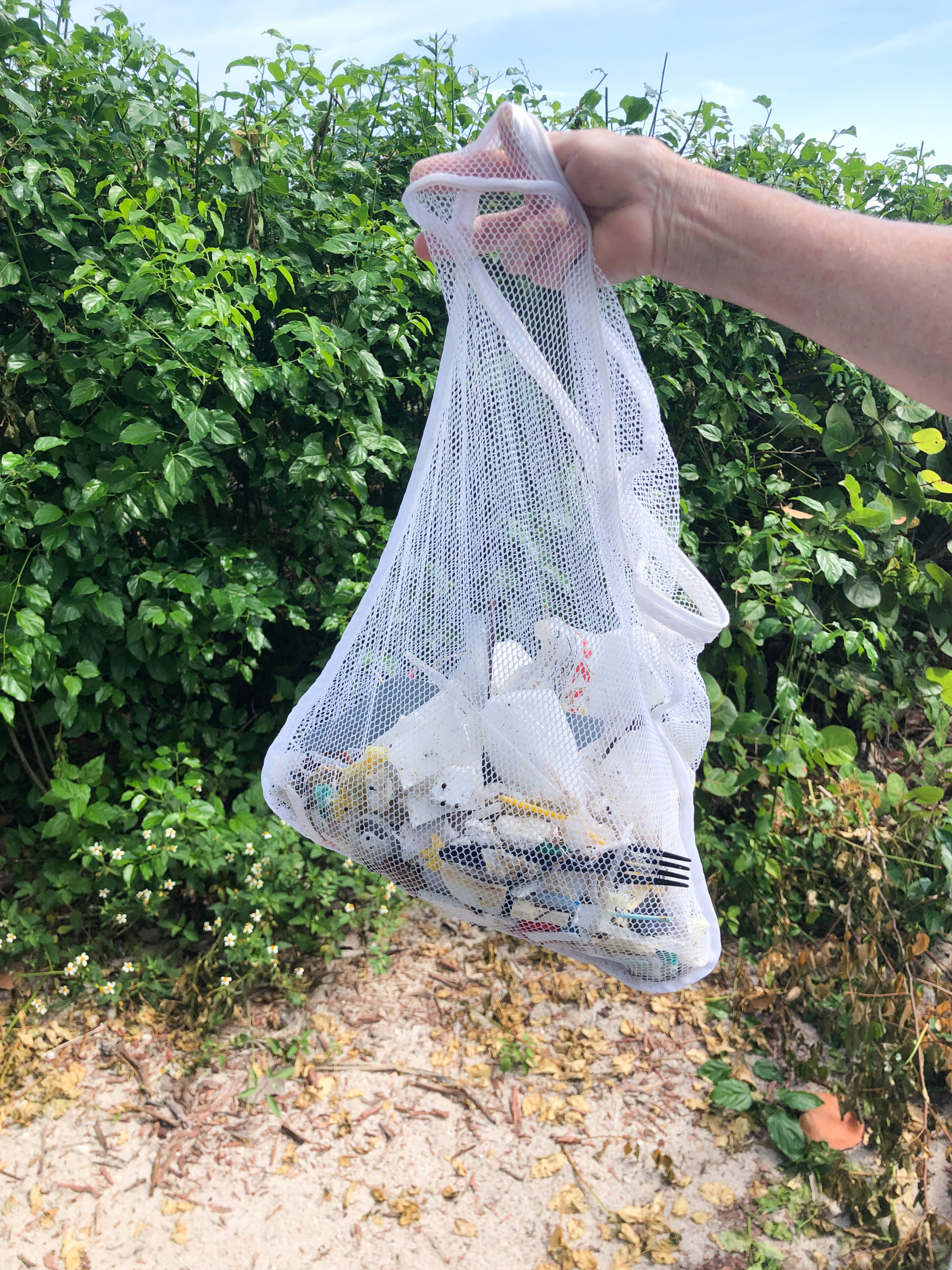 Mesh laundry bags make the best beachcombing bags. Sand washes right out.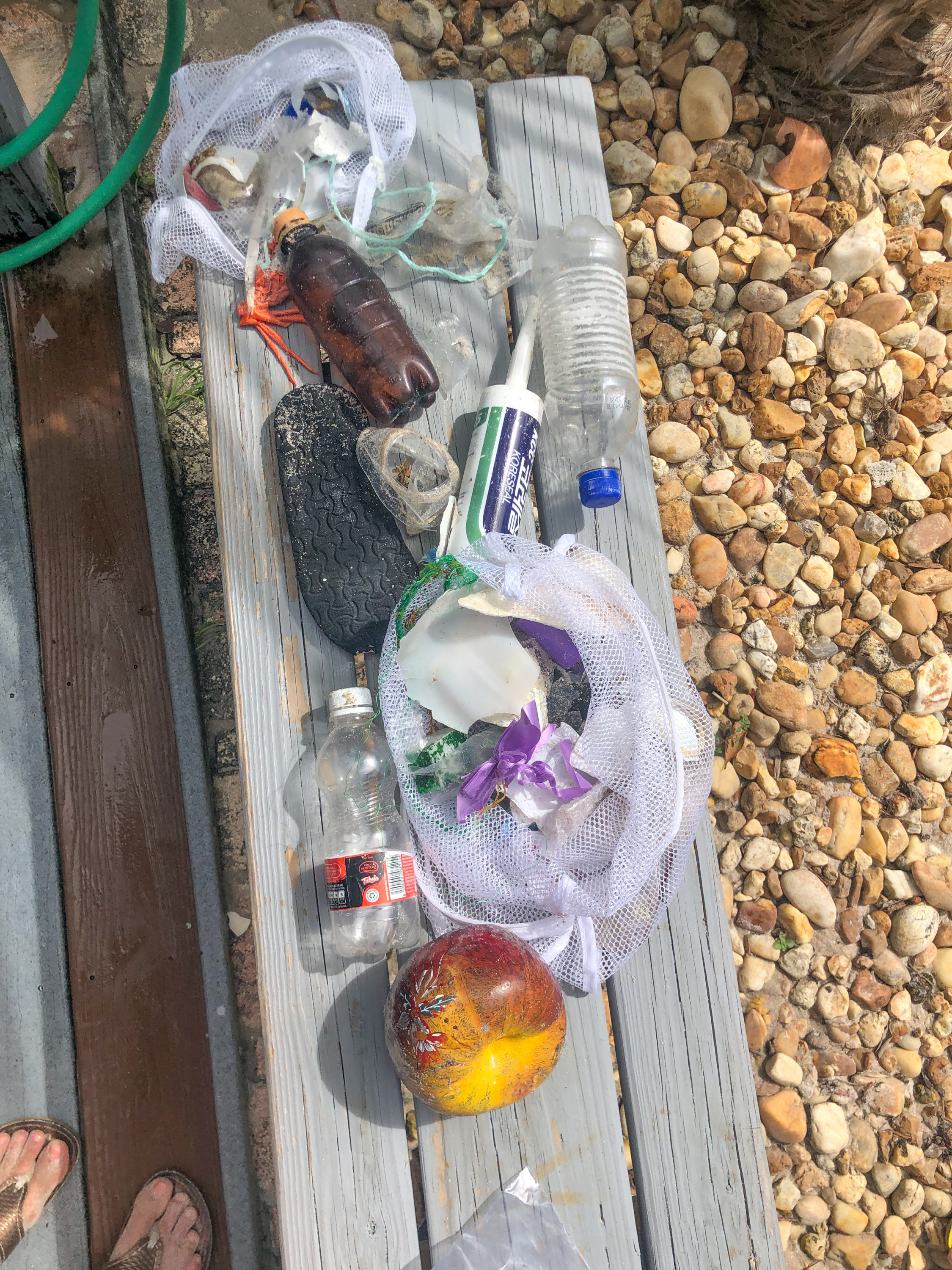 That large fruit didn't have fruit inside. Might be my first "square grouper." If that is your fruit, you'll have to call the St. Lucie County Sheriff to claim it.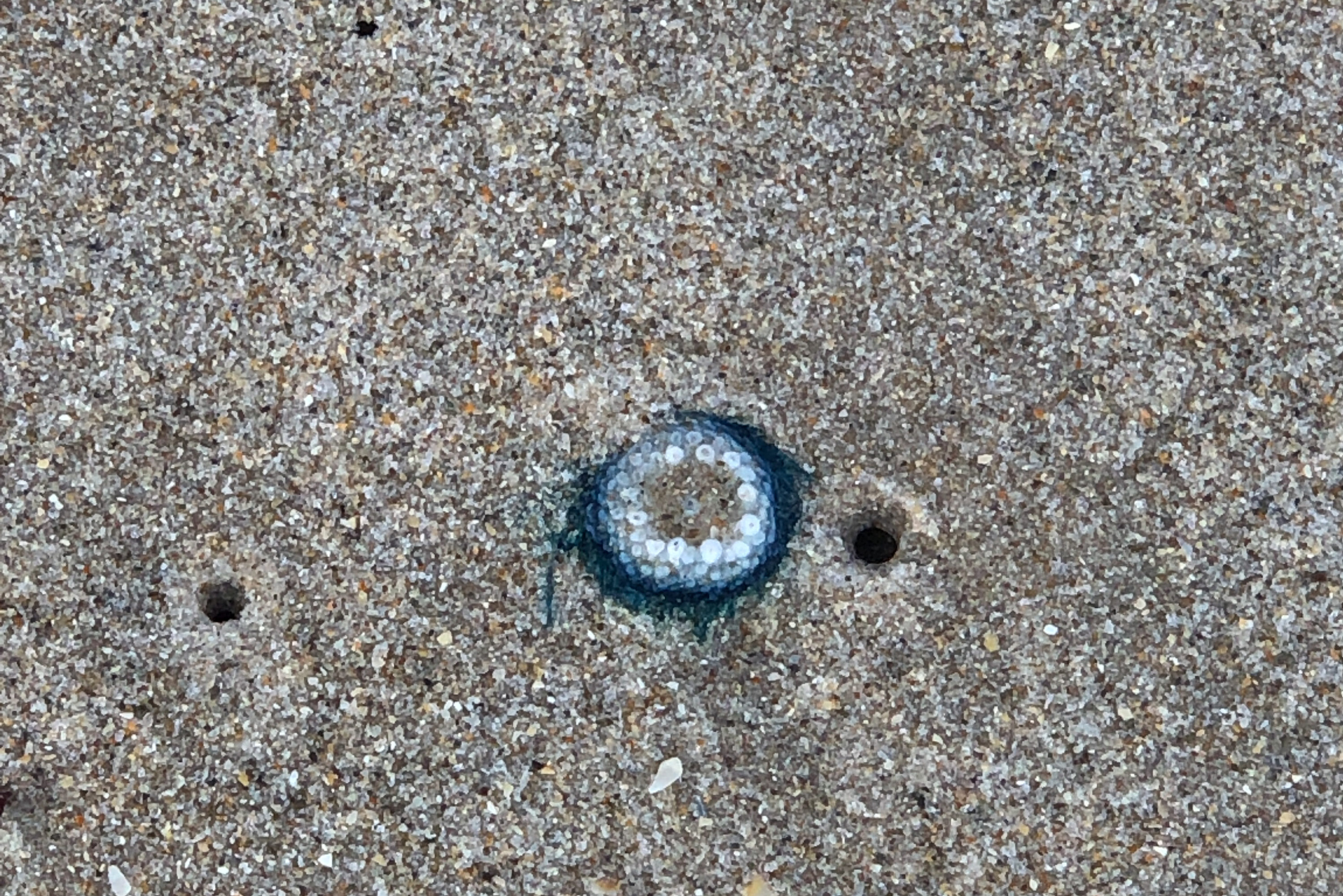 At first I though this was a Portuguese man o' war (very common around here), but I think this is a blue button jellyfish?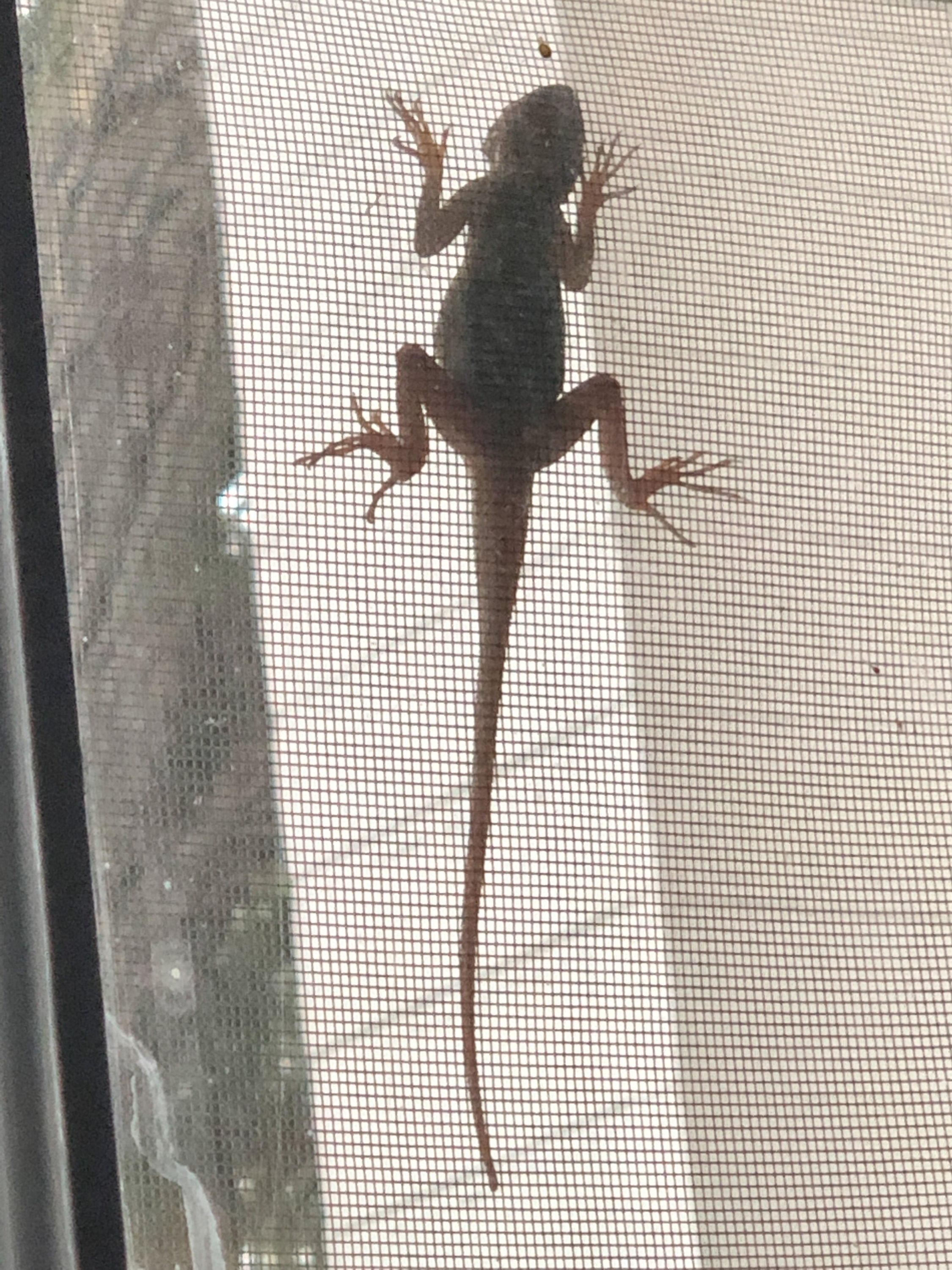 This is a new visitor at our house. I believe it's a large-headed anole. Larger body than the typical anoles and geckos we have, arrow-shaped head, and look at those long toes! Hangs on the window mornings and evenings. My cat enjoys it.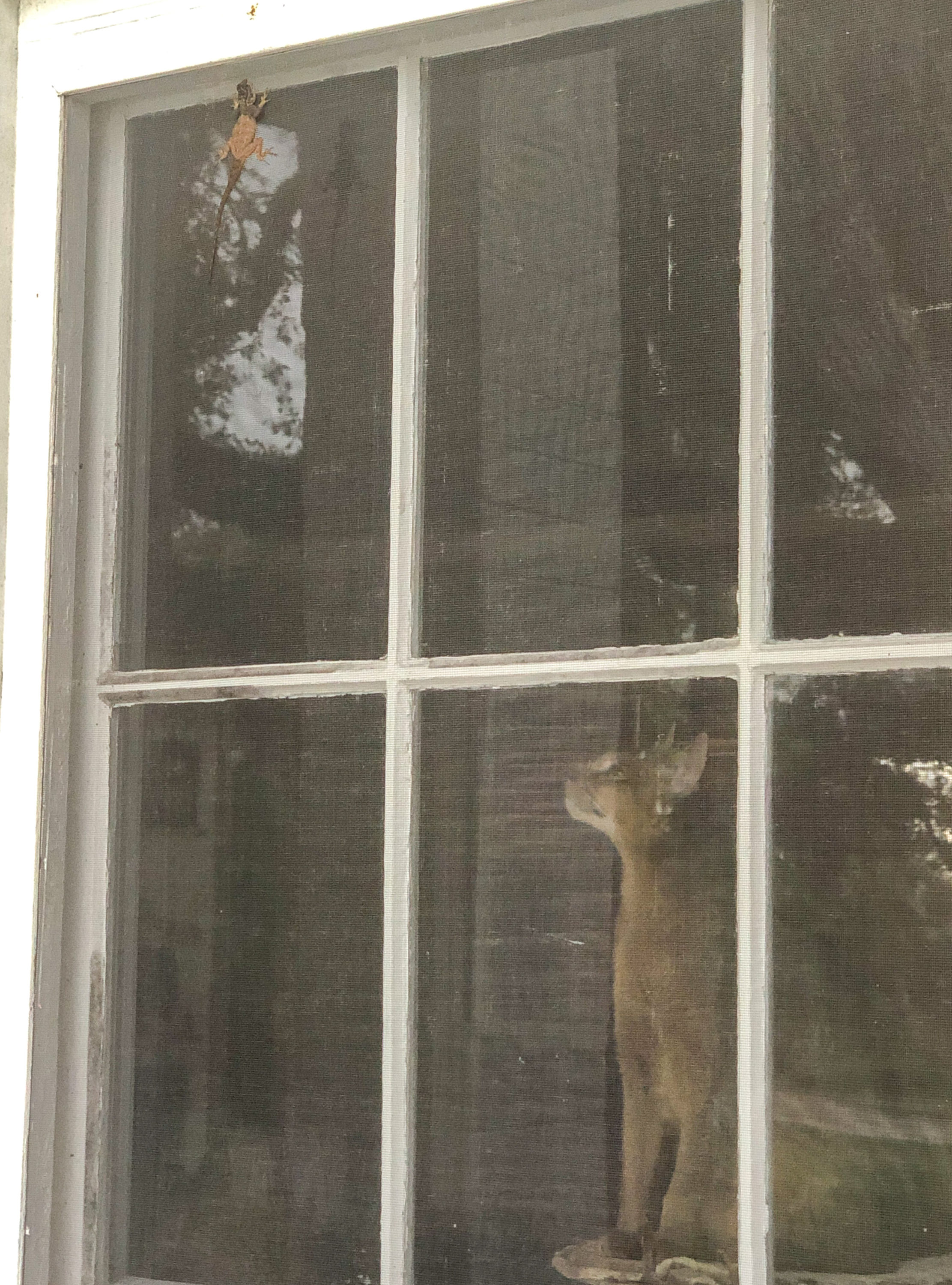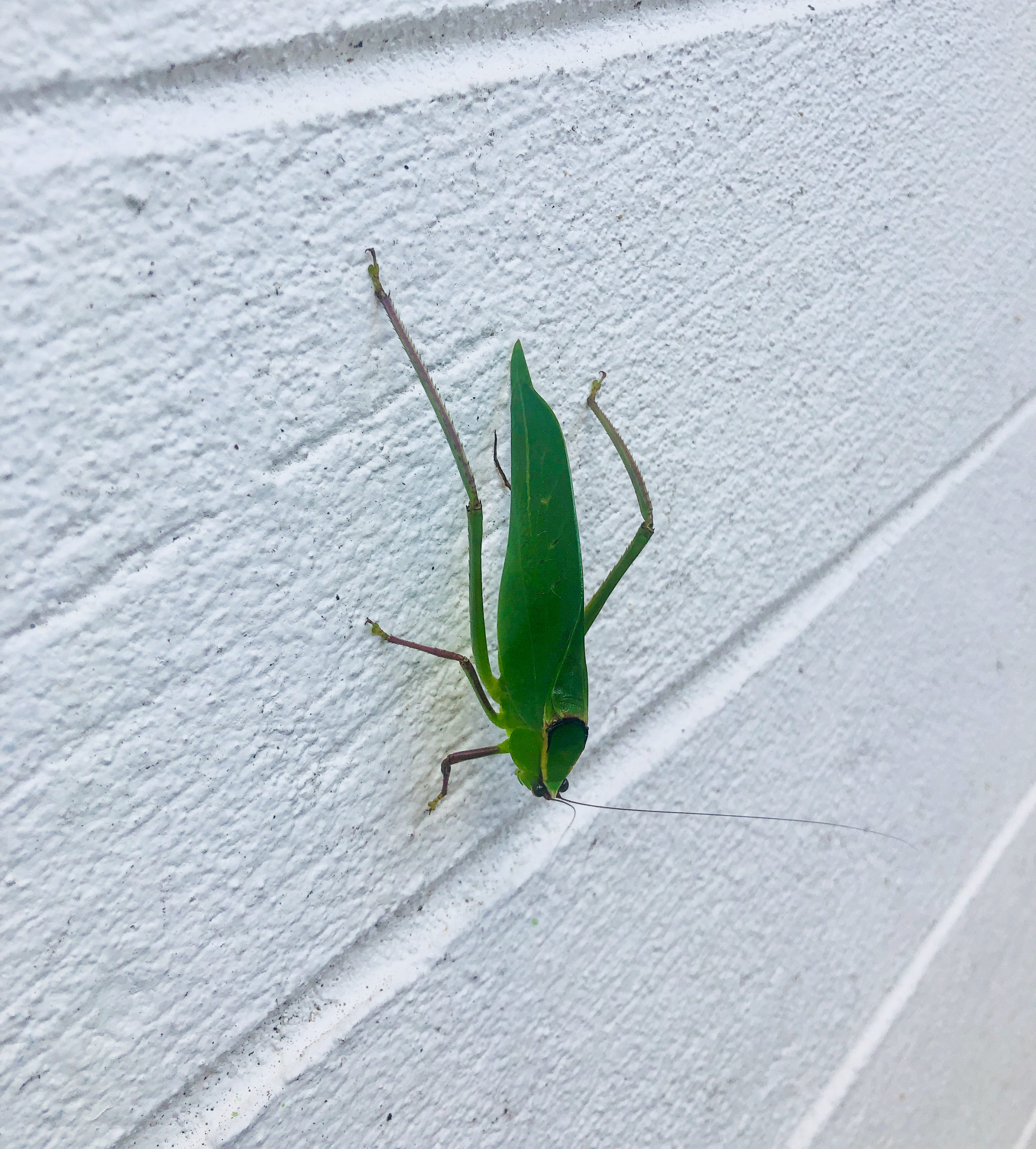 Look at that gorgeous katydid!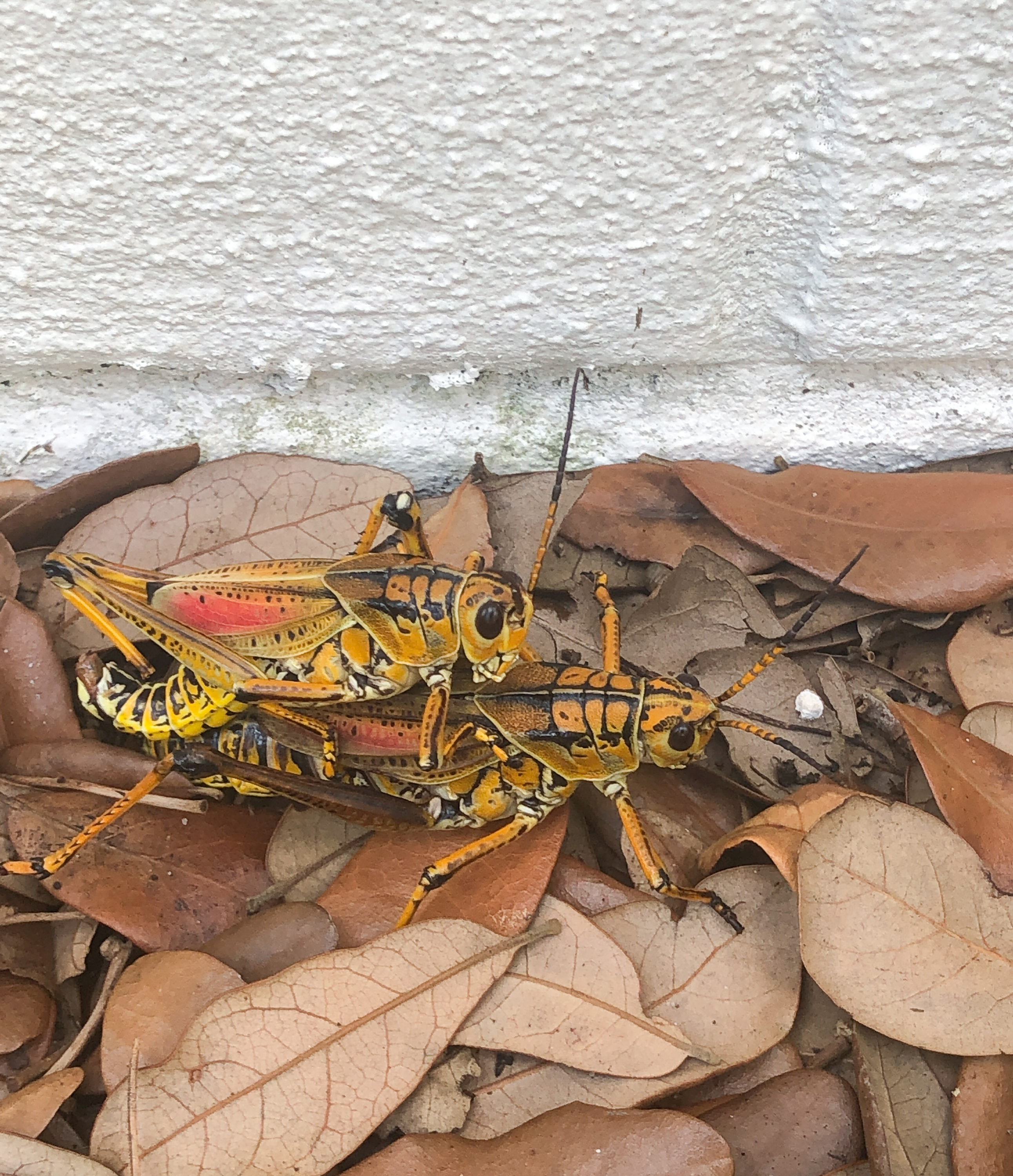 We seem to have all the giant insects. Unfortunately these lubbers are out of control and can be quite destructive.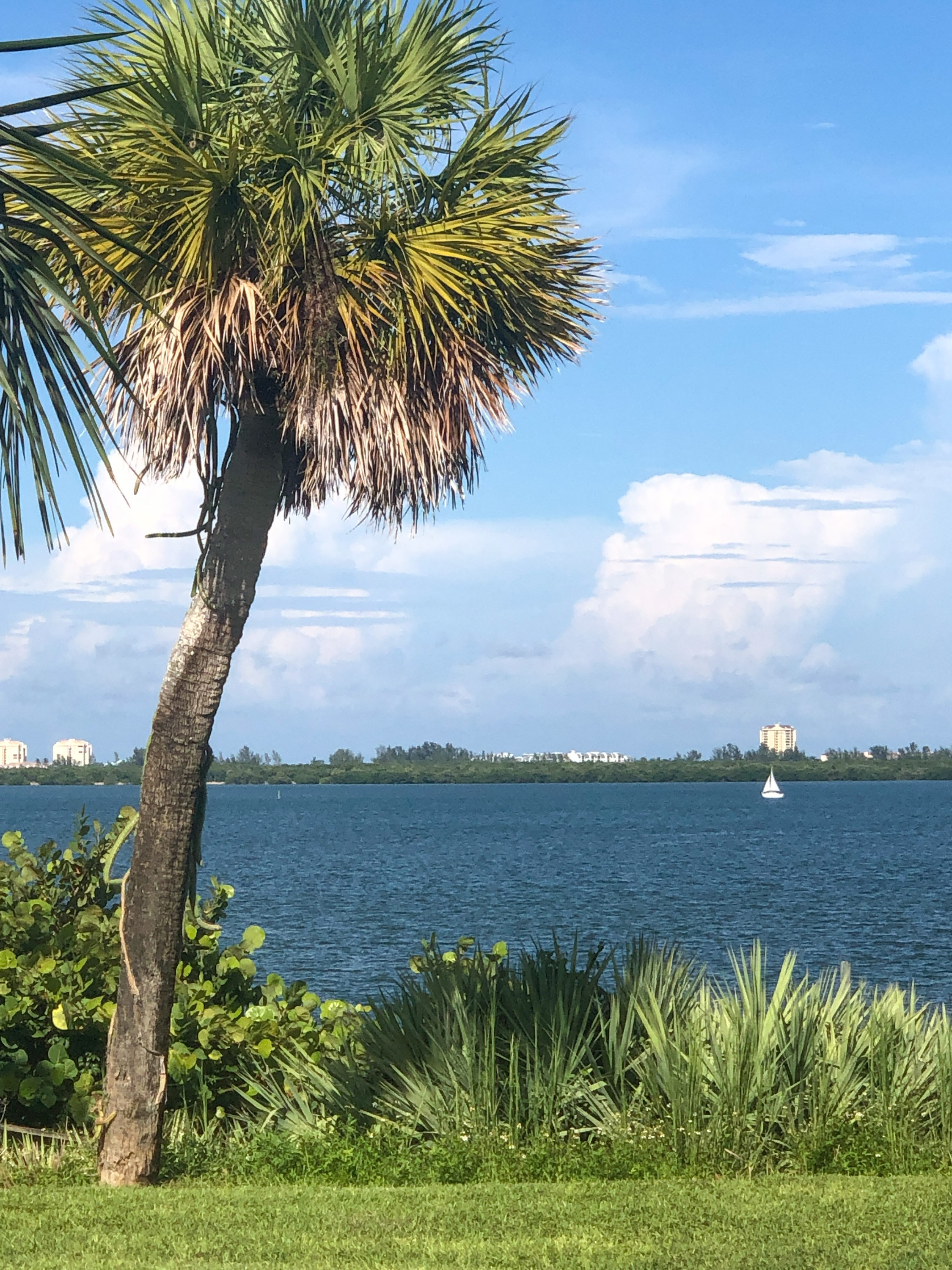 That's all for now. Hope you find some time to enjoy this lovely weather!