You've got to really love bananas to grow your own. Those tropical leaves are beautiful in the landscape, and while they reliably produce a ton of fruit, all that fruit comes with a ton of work.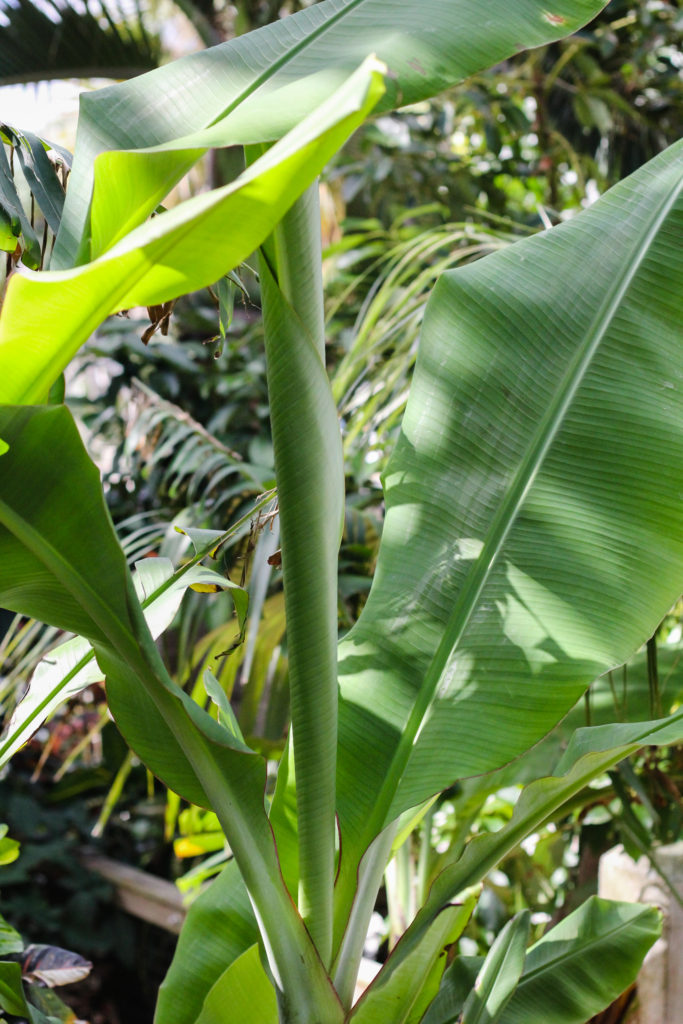 That's because bananas aren't trees, they're actually giant herbaceous plants. They grow from a rhizome that spreads horizontally underground, sending up new shoots that can spread like mad without careful control.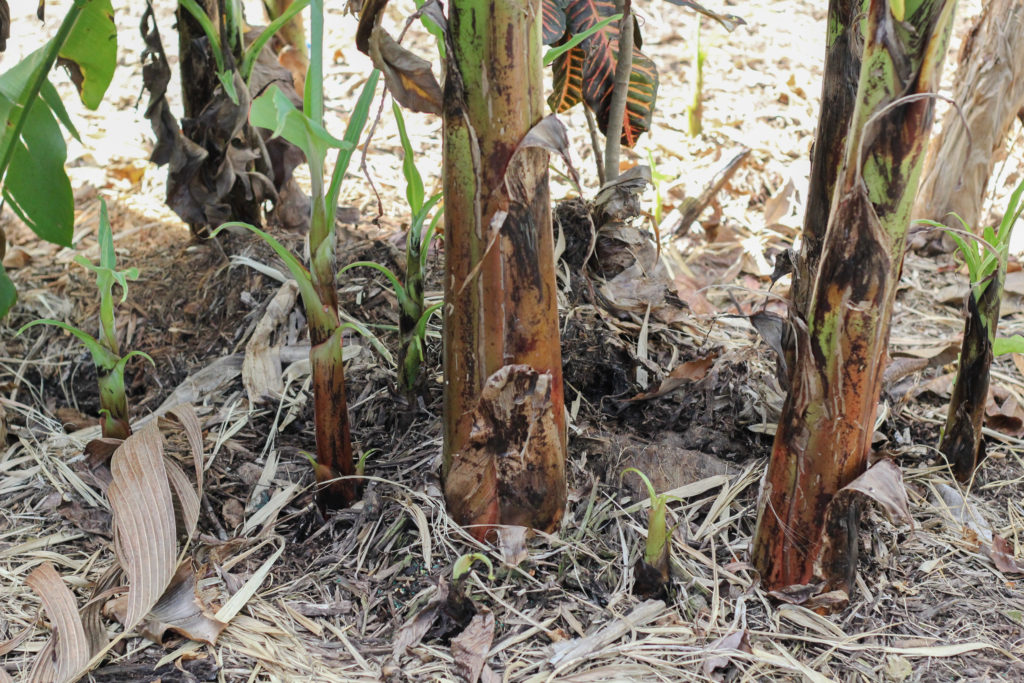 Each one will grow upwards of 15 feet tall. Some varieties, like Musa ingens, can reach over 50 feet. Eventually it will flower and produce a giant stalk of bananas. Once harvested, it's done, and it's time to cut down the whole thing and make way for the new ones.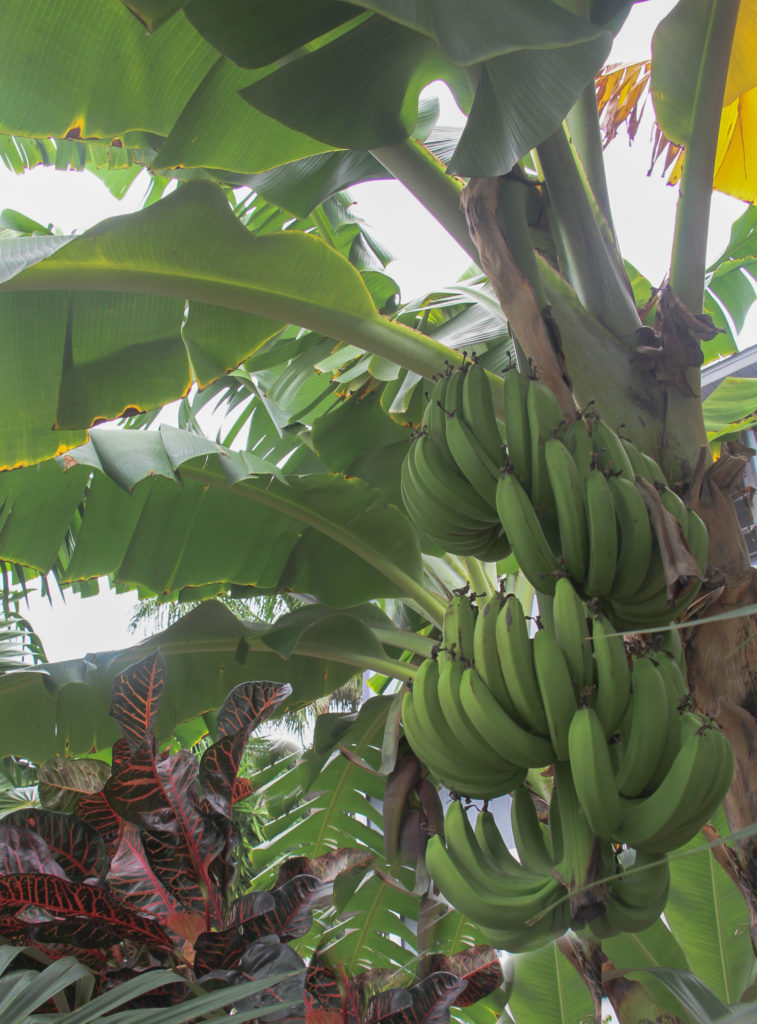 After all that, you deserve a recipe that uses up a bunch of bananas with very little work.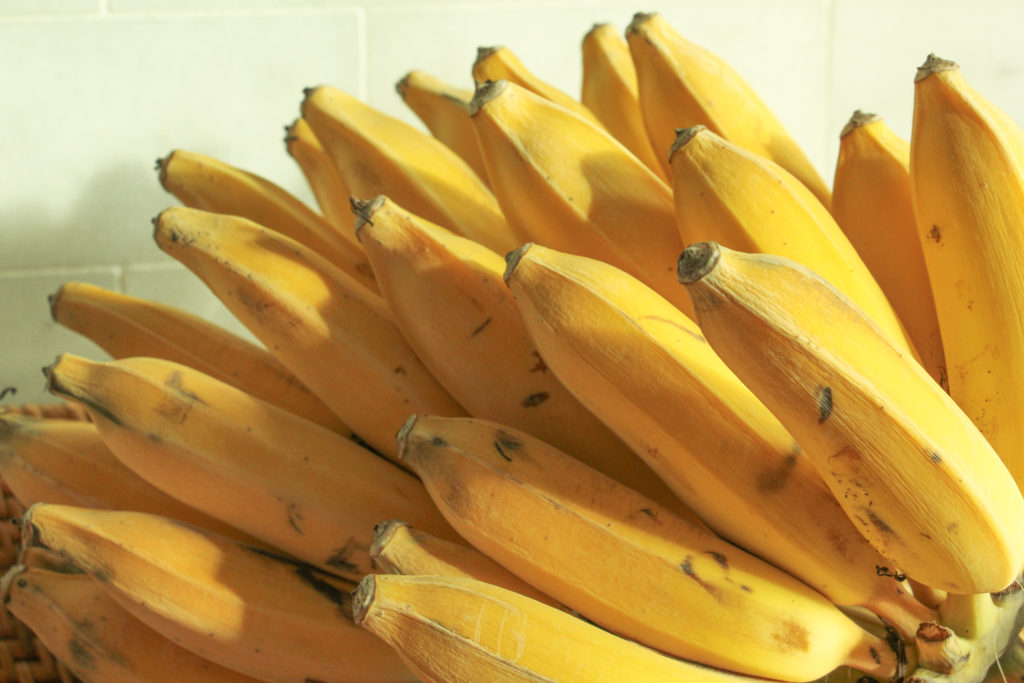 So break out the slow cooker. Just like my mango butter, all the fruit gets piled up in the crock pot along with sugar and spices. I went with a dark & stormy theme here because the bold combination of rum and ginger is a perfect way to balance all those super sweet little bananas. I went heavy on the ginger (fresh and candied), then added a few glugs of dark rum. I threw in some cinnamon sticks for good measure.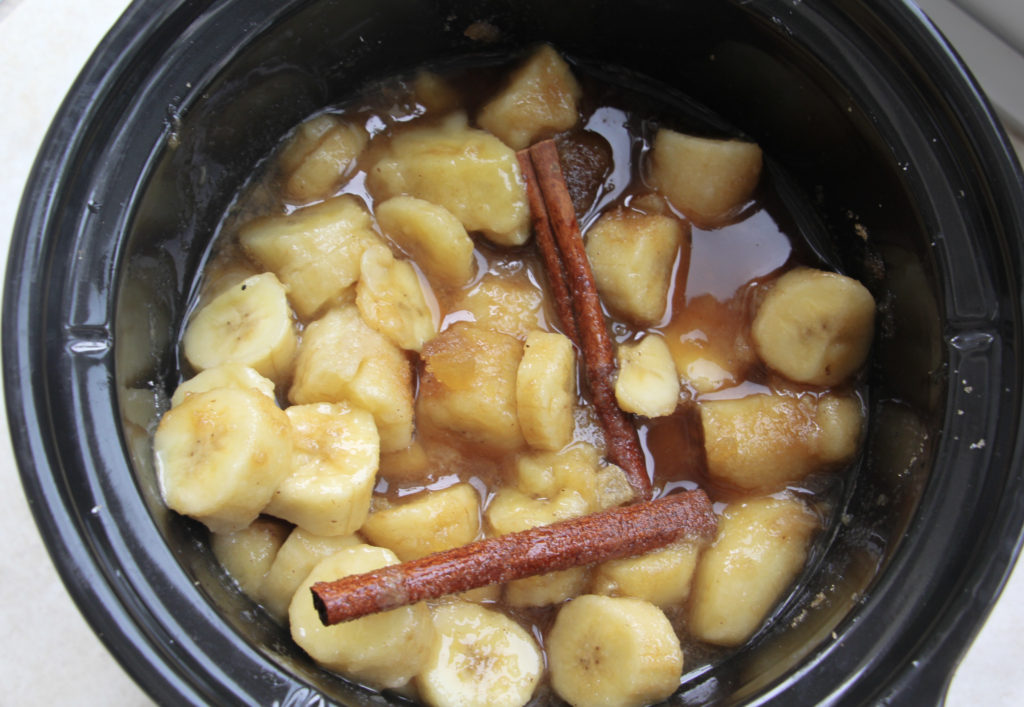 Let it simmer for hours while the bananas party down into a drunken jammy state.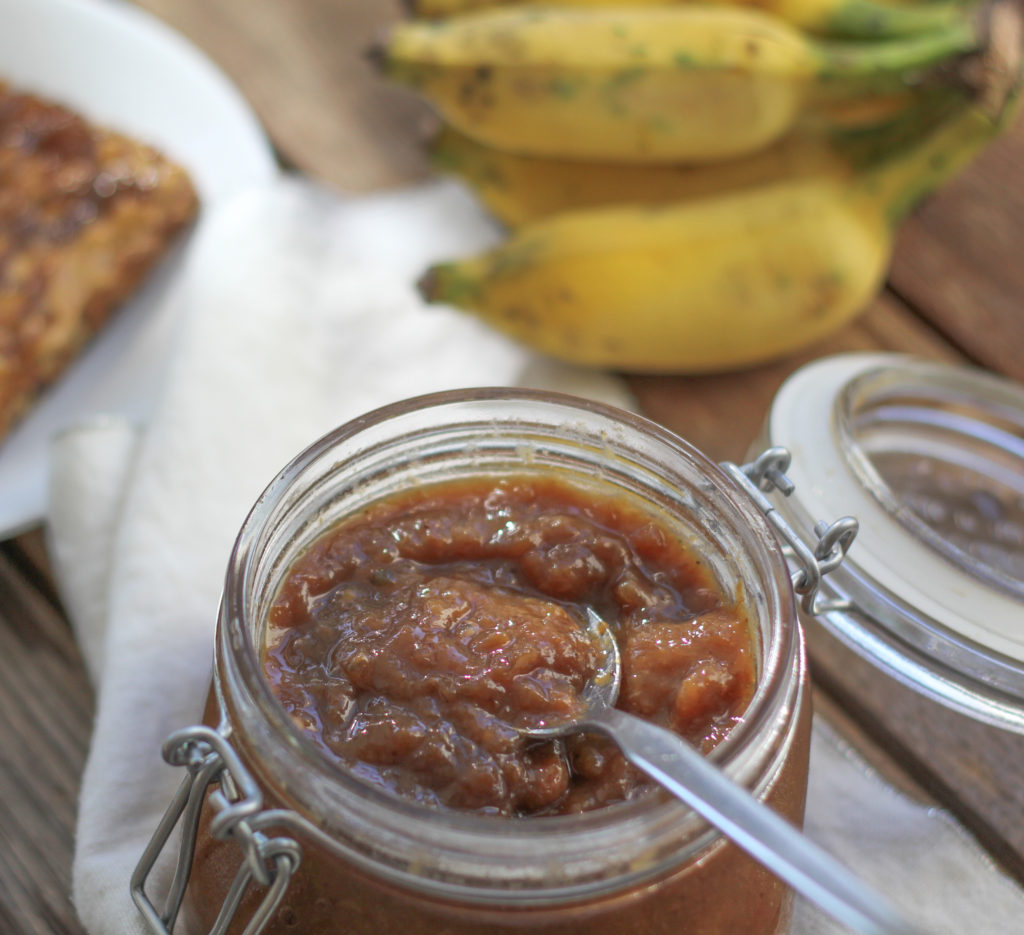 Now pop some toast in the toaster and grab the peanut butter. It's time to make a very special snack.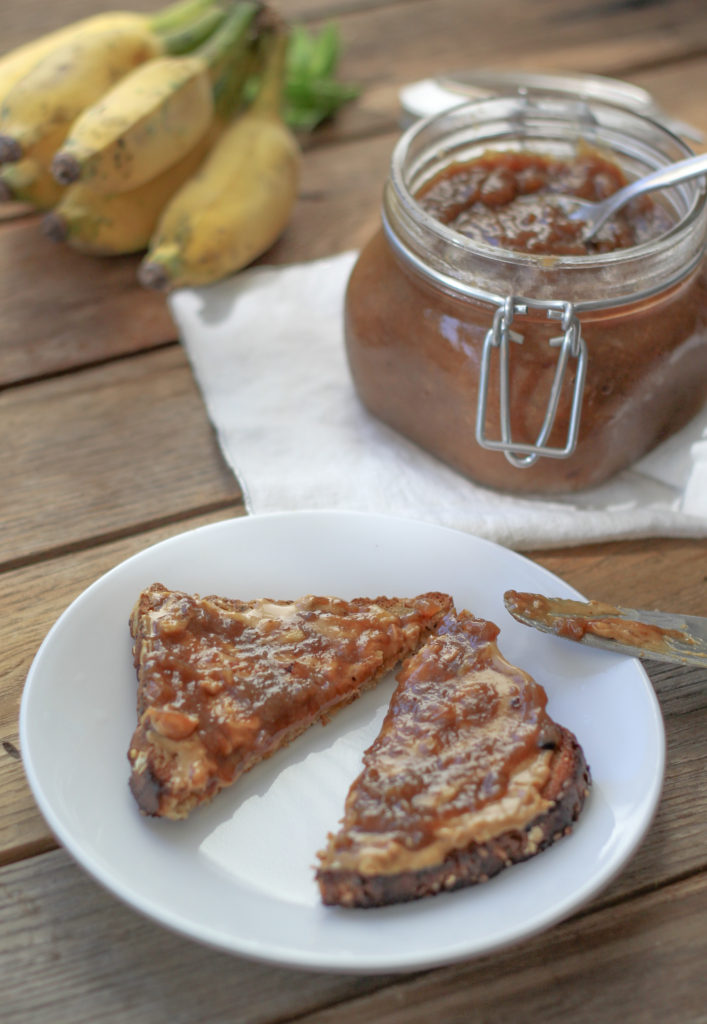 Spread the peanut butter over the toast, then swirl the dark & stormy banana jam over it. Add a few slices of fresh banana.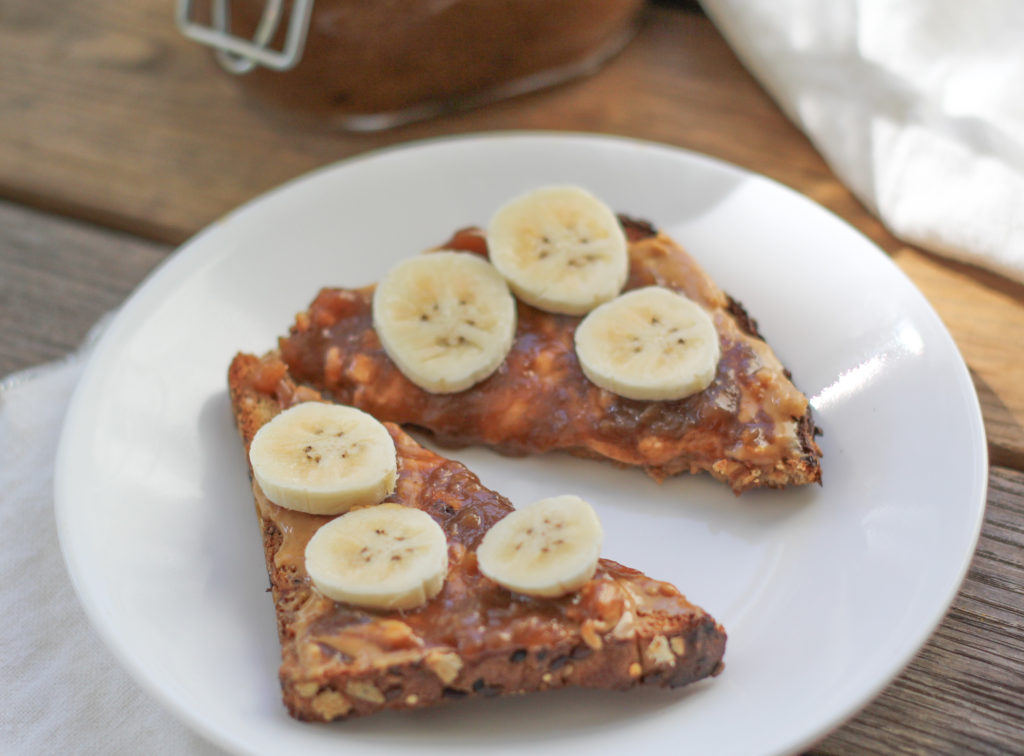 And that, my friend, is a double-whammy dark & stormy banana jammy sammy.
Elvis-approved.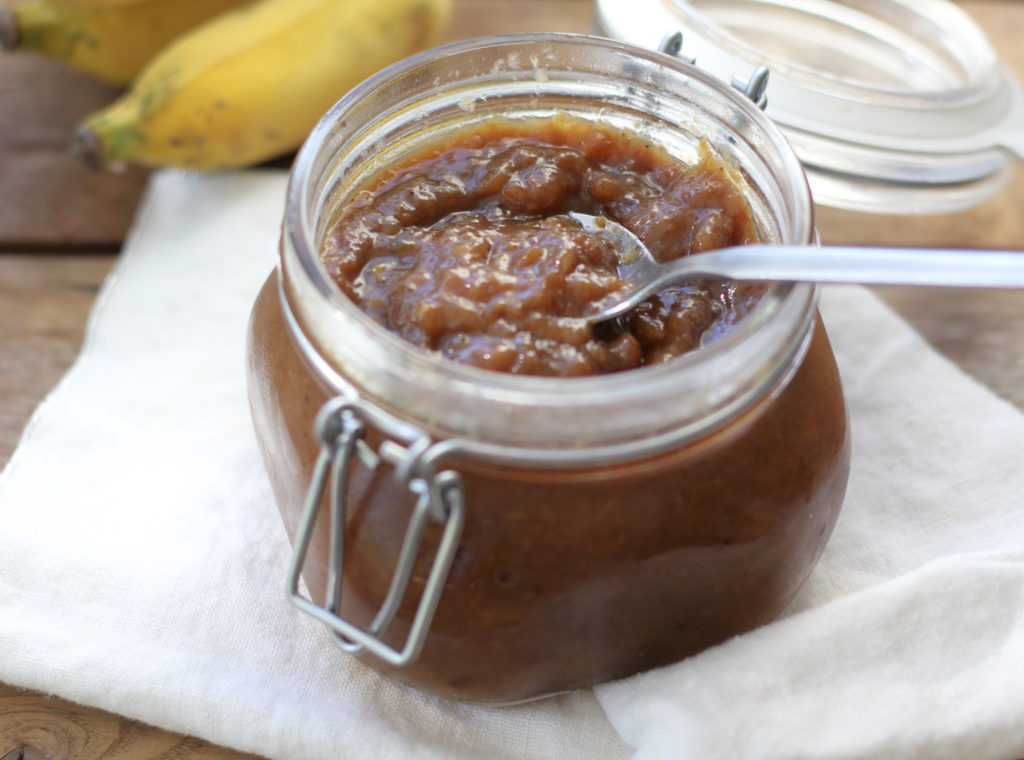 Dark & Stormy Banana Jam
2017-10-10 14:20:23
Ingredients
4 pounds very ripe bananas*
1 1/2 cups brown sugar
1 cup sugar
3 tablespoons lime juice
3/4 cup dark rum
1/2 cup minced crystallized ginger
1 tablespoon minced fresh ginger
1 tablespoon bitters (such as Angostura)
2 tablespoons vanilla
2 cinnamon sticks
1 teaspoon grated nutmeg
1 teaspoon allspice
1 teaspoon salt
Instructions
Peel and slice the bananas 1-inch thick. Place them in the slow cooker, along with all the other ingredients. Give it a good stir.
Put chopsticks, skewers, or a wooden spoon between the crock and the lid to allow it to vent and reduce while cooking.
Cook 8-11 hours, or until dark brown and the consistency you prefer for jam. Give it a stir every few hours and scrape down the sides.
Ladle finished jam into jars. Store in the refrigerator or freezer. **
Notes
*The peel should be all or mostly brown. Thawed frozen bananas also work very well.
**Due to the pH of bananas, banana jam is not deemed suitable for home canning.
Suwannee Rose https://www.suwanneerose.com/
Save
Save
SaveSave
SaveSave
SaveSave
SaveSave
SaveSave